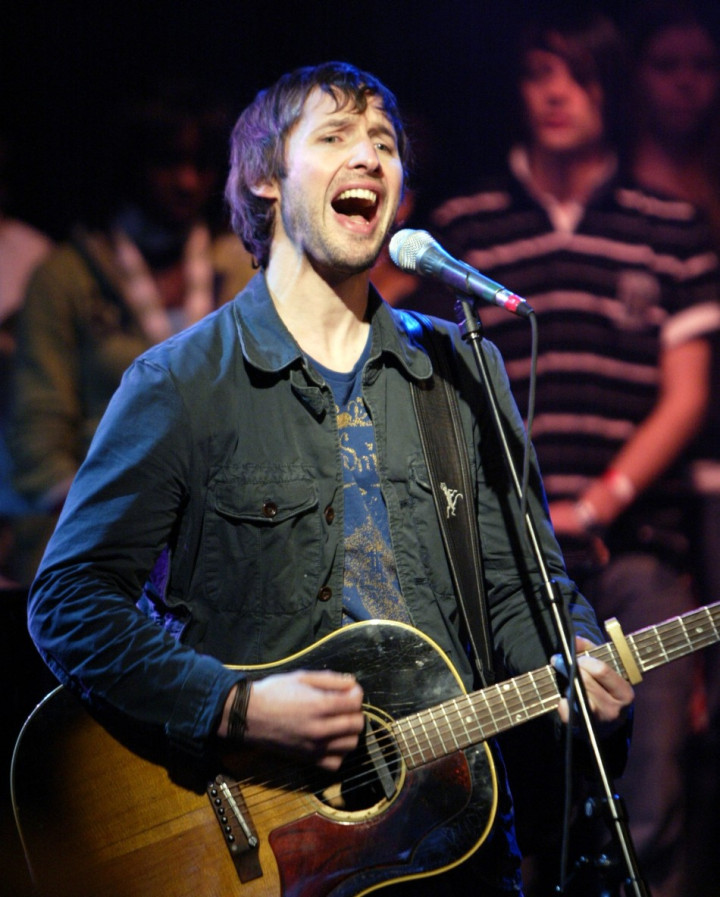 He is the man behind one of the most iconic love songs of all time, and now it looks like James Blunt has got his own happily ever after.
The British singer-songwriter has married legal consultant Sofia Wellesley, granddaughter of the Duke of Wellinton, in a private ceremony.
The couple, who started dating in 2012, reportedly said 'I Do' in early September before throwing a lavish wedding celebration on Friday (19 September) in Majorca, where Wellesley's parents have a home.
The pair had attended Elton John's star-studded summer ball the night before they exchanged vows.
"They got married the morning after Elton's party" a source told the Mail on Sunday.
"Sofia joked to friends that she was almost too hungover to get married."
Wellesley is said to have worn a long-sleeved lace dress for the secret nuptials with her hair in a relaxed up-do.
The You're Beautiful hitmaker proposed to Wellesley, who is the granddaughter of the Duke of Wellington, in December 2013.
Although Blunt has never confirmed whether she was the woman who smiled at him on the subway, he previously gushed about his new bride in an interview with the Daily Mail.
"It takes a strong person to be able to deal with somebody working in music ... It takes a tough person to deal with that and I'm lucky to have her," he said.