Move Over Halle Berry: Bafta Says Queen Is Most Memorable Bond Girl [VIDEO]
The Queen has received an honorary BAFTA for being a long-time patron of the British film industry and for being "the most memorable Bond girl yet" - a reference to her helicopter stunt during the opening ceremony of the 2012 summer Olympics in London. She was felicitated at the Windsor Castle, in front of 300 filmmakers and actors, including Thandie Newton, Damian Lewis and Sir Kenneth Branagh.
She said she was thrilled with the award and admitted she watched the annual ceremony on television but declined to give an acceptance speech.
John Willis, chairman of the British Academy of Film and Television Arts, praised the Queen for her role in promoting the British film industry.
Willis said: "The Queen has been patron of the Royal Academy of Dramatic Arts, the Entertainment Artistes' Benevolent Fund, for which money is raised by Royal Film Performances- since 1952, so for more than 60 years, and visited countless industry organisations, shining a light on the work that we all do and lending her tireless support to our efforts."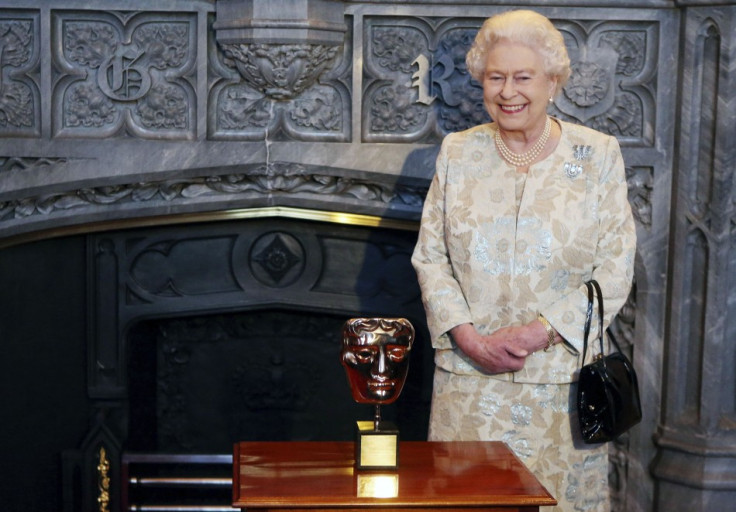 The 52-year-old Branagh, a BAFTA winner for Best Director (Henry V in 1989; for which he was also nominated for an Academy Award), presented the honour to the Queen, in front of a galaxy of stars from the world of cinema.
Among those present were George Lucas, Christopher Nolan, Minnie Driver, David Hare and Idris Elba (who was reported to be next in line to assume the role of the iconic and suave 007, until Daniel Craig signed on for two more adventures).
Meanwhile, Academy Award-winning Danny Boyle (Slumdog Millionaire in 2008), who directed the Queen and Craig in their particular section of the extravagant opening ceremony for the London Olympics, earlier revealed the Queen actually wrote her own dialogue - the part where she addresses her agent: "Good evening, Mr Bond".
Branagh, speaking during the event, also told the Queen the world of British cinema remained delighted to continue working with her.
"Several of my colleagues want you to know that should you wish to take it further in the world of British films, they have a number of scripts with them here this evening," he said, adding, "Of course we are happy to deal directly with your agent so Daniel Craig is here this evening."
[Courtesy: olympic/YouTube]
George Lucas, who flew down from the US for the event, commended the UK for supporting the country's film movie industry.
"The White House, the government there doesn't support the film industry the way we do in Britain," Lucas, the maker of the timeless and legendary Star Wars and Indiana Jones films, said, "Many, many years ago Britain didn't support the film industry and when I came here it was on its last legs and fortunately now, it's a lot steadier."
© Copyright IBTimes 2023. All rights reserved.