James Faulkner Ends England Hopes of Consolation ODI Victory as Australia Win by One Wicket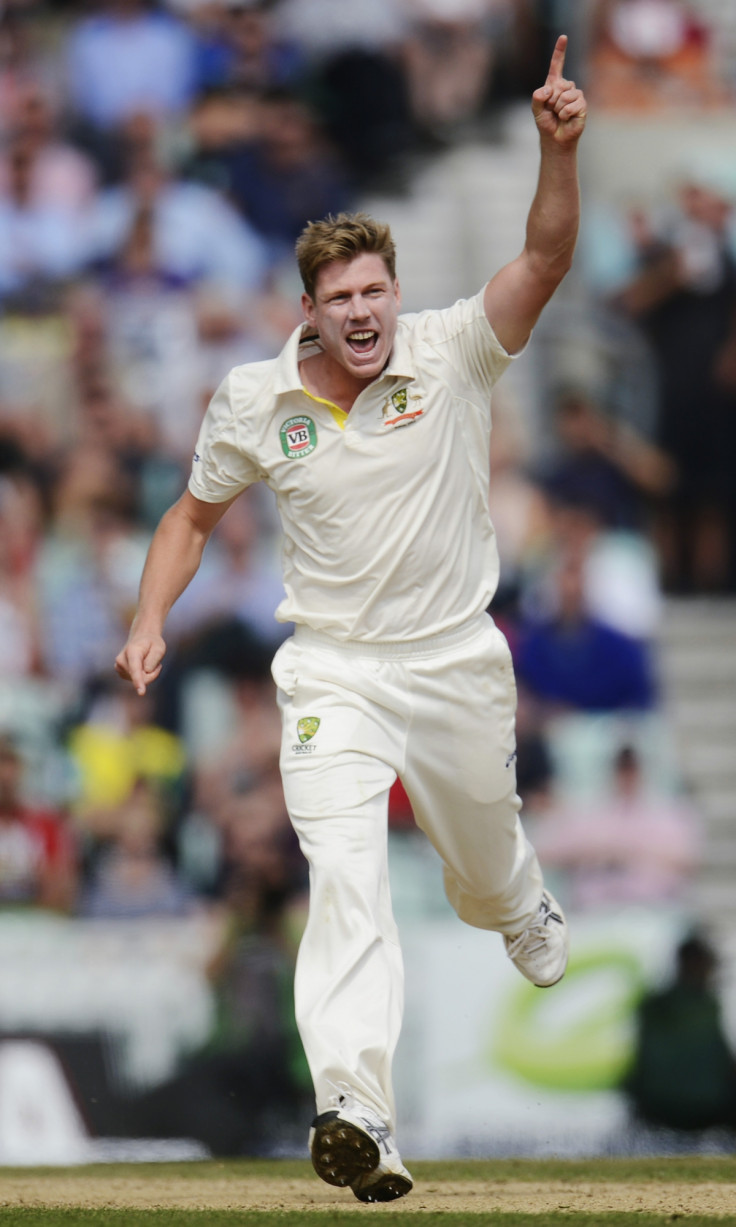 James Faulkner hit an unbeaten 69 to intensify England's woes as Australia emerged victorious to win by just one wicket and go 2-0 up in the one-day series.
The 23-year-old helped equal Australia's highest final-wicket ODI stand by hitting five sixes off 47 balls to help his side take an astonishing victory in Brisbane with just three balls remaining.
England had started positively when Eoin Morgan hit six sixes in a 99-ball 106 before being bowled by Faulkner.
Ian Bell made 68 and Jos Buttler 49 to help England finish on 300-8 but this did not prevent Australia from registering their eight successive win over the beleaguered tourists.
Faulkner and last-wicket partner Clint McKay needed 57 runs from the final six overs, a seemingly unattainable task until Faulkner hit consecutive balls from Ben Stokes for six, crushing any England hopes for a consolation win.
England limited overs coach Ashley Giles said: "We played some good cricket but that innings by Faulkner was just too much. It was brilliant from him, but we have got to be better at the death. We have to back our skills, that is why we practice them. From the position we were in, we'd have liked to have gone to Sydney at 1-1.
"Guys are learning out here and sometimes it's a steep learning curve. We had them 240-9 so I think we got the position pretty right today. Nine and a half times out of 10 you would win from that position."
England have only been able to take two victories from their disastrous tour, both of these against representative sides.
Australia will look to twist the knife once again in Sunday's third ODI in Sydney.
© Copyright IBTimes 2023. All rights reserved.