Jamie Carragher: Arsenal and Liverpool 'will always fall short' when it comes to winning trophies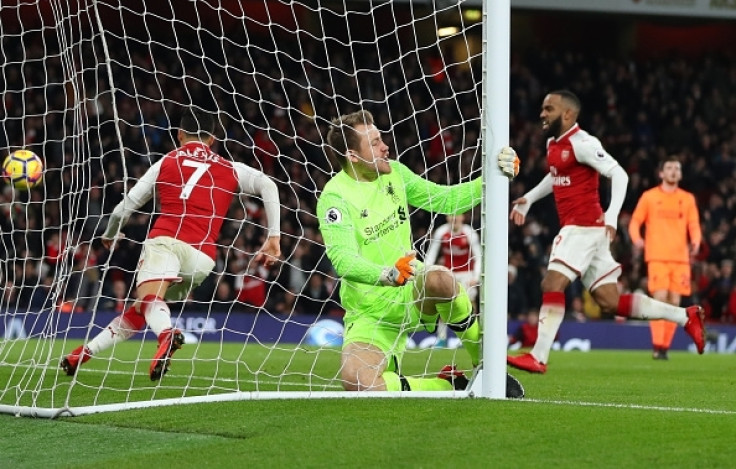 KEY POINTS
Arsenal and Liverpool played to an entertaining 3-3 draw at the Emirates Stadium.
Carragher praised the sides for their attacking talent but said their defensive frailties could be costly.
Meanwhile, James Milner has called for Liverpool to be more solid defensively.
Jamie Carragher believes that while Arsenal and Liverpool's 3-3 draw was a great advert for the Premier League, their defensive problems will lead to a lack of silverware.
Liverpool took a 2-0 lead at the Emirates Stadium on Friday (22 December) thanks to strikes from Philippe Coutinho and Mohamed Salah.
The Gunners were able to come back in the second half through a five-minute blitz as goals from Alexis Sanchez, Granit Xhaka and Mesut Ozil put the hosts 3-2 in front.
However, Liverpool later equalised through Roberto Firmino when Petr Cech was not able to keep his shot out as the game eventually ended in a thrilling stalemate.
Carragher says Arsenal and his old side showed why they were two of the most entertaining teams in England, but that their defensive frailties will lead to a continued lack of silverware with both teams currently undergoing long league droughts.
"There was almost an expectation before the game that there were going to be goals, there was going to be excitement and we've got that," Carragher was quoted as saying by The Mirror.
"Another reason why you feel these two teams will always fall short when the prizes are given out.
"It was brilliant entertainment, what the Premier League is about, why the world wants to watch. The attacking talent on show showed why this game was billed to be what it was."
Meanwhile, James Milner lamented his side's defensive display during their 2-0 lead. Having come on as a substitute for injured captain Jordan Henderson, the experienced midfielder has called for Liverpool to be "boring" at times.
"I think when you're in a position like that you have to see the game out and be more boring," Milner told Sky Sports via FourFourTwo.
"Obviously we're very good going forward but those are the times in the game when you've got to tighten up, not make mistakes for those five minutes. All the goals were our fault, really, and that's something we have to learn from and we need to do it quick, because it seems to be a thing for us this year.
"We play such good football and sometimes we just need to switch that off for five to 10 minutes in a game and learn about the game, sense the situations when it's time to take it easy, play a bit tighter and keep the ball a bit longer rather than trying to break every time. Against good teams at this level you get punished and it happened."