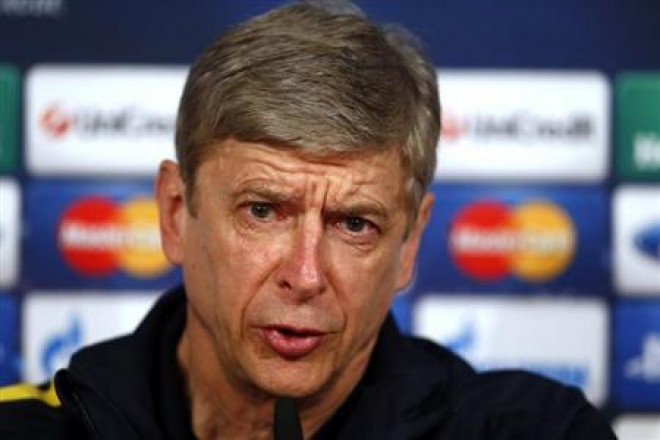 Liverpool legend Jamie Carragher believes Arsenal's trophy drought is the result of the lack of pace and power in the squad.
The Gunners have been without silverware since 2005 and Arsene Wenger's side are in contention to end the drought this season. The north London club reached the last four of the FA Cup and will face previous season's winners Wigan Athletic in the semi-final clash at Wembley.
Wenger lost Arsenal star Theo Walcott in January as the England international was ruled out for the rest of the season after rupturing the anterior cruciate ligament in his left knee. The former Liverpool defender believes that without Walcott, the Gunners lack pace in the team.
"The make-up of Wenger's side has evolved and it has been detrimental to their success. This season they have played nice football but without the injured Theo Walcott, who has been sorely missed, there is no speed in their team. In this era, that is a fatal flaw," Carragher told the Daily Mail.
"Think of what they used to have. Marc Overmars, Pires, Freddie Ljungberg and Ray Parlour all had a change of gear and the strength to go with it. If you have no pace or power, how are you supposed to get the better of defenders like Vincent Kompany?"
"Manchester City's David Silva is the only one in the Barclays Premier League who doesn't rely on such assets and that simply highlights what an outstanding footballer he is," he added.
Carragher said Wenger has to change his tactics. The Anfield favourite has urged the Frenchman to implement the formula which made Arsenal unbeatable on the current crop of players at the Emirates.
"Arsene Wenger has to change. It is time for him to go back to the formula that once made his teams unbeatable. But if he can't change, then it may be time for Arsenal to change Arsene," the former Liverpool star said.
"Though this campaign has the potential to be good — which it would be if they win the FA Cup and qualify for the Champions League — to see them slip from title contenders to clinging to a top-four spot has been dispiriting," Carragher concluded.