Jamie Heaslip: Ireland have already moved on from World Cup heartache under Joe Schmidt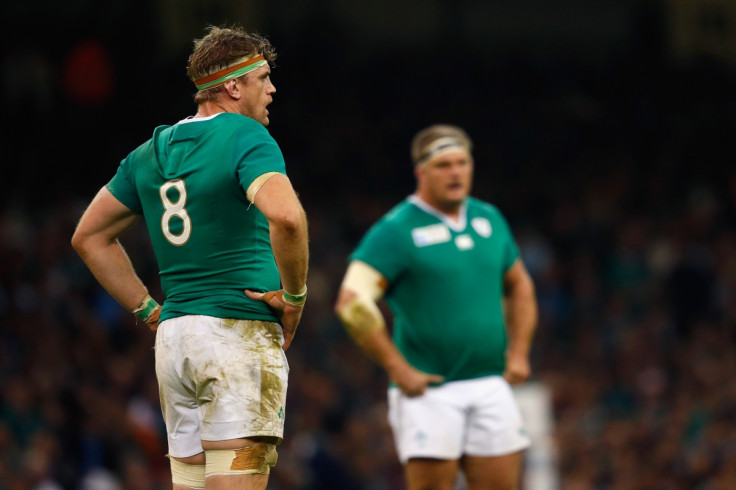 Ireland have no lingering regrets over what could have been at the 2015 Rugby World Cup, says their no. 8 Jamie Heaslip.
Ireland's campaign came alive after their thrilling 24-9 victory over France in their Pool D decider. The euphoria that emerged from the convincing win that also kept them away from eventual winners New Zealand was short-lived, however, with captain Paul O'Connell, fly-half Johnny Sexton and Peter O'Mahony all suffering injuries that ruled them out of their quarter-final match with Argentina, with Sean O'Brien also picking up a costly suspension.
While rocked by those absences, Joe Schmidt's side still began their last-eight match as slight favourites despite Argentina arriving with a reputation as the competition's in-form side. But Los Pumas would storm to a 43-20 victory over the Irish in Cardiff, a game where Heaslip wore the captain's armband. But reflecting on the game, the Leinster no. 8 insists the mentality fiercely instilled in the squad ensured there was no room for excuses.
"We just focused on us and knew that we had to go to a place we haven't been before, the hardest game we had ever had, knowing that the rewards at the end of it would have been massive," Heaslip told IBTimesUK. "We had to focus on the players around us who are really good players, not the ones who weren't there, and focus on our jobs. Do that, we thought, and the rest will follow. Nothing more, nothing less, like every other game.
"There is no point thinking: 'Oh what could have been'. I haven't invented the Delorean yet, so I can't go back and change the hands of time. You play the hand you're dealt and you see how the cards fall."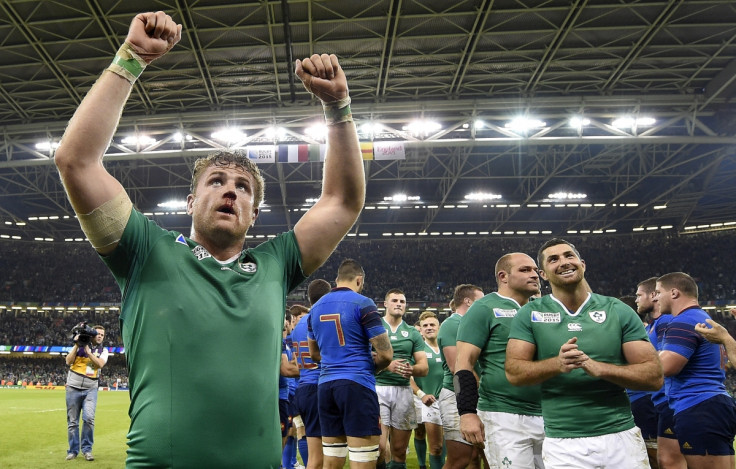 Heaslip captained his country after O'Connell suffered that horrific hamstring injury where he reportedly ripped the muscle clean from the bone in what transpired to be his last game for Ireland. The 36-year-old recently admitted the injury could sideline him for up to eight months, delaying his start for new club Toulon.
The veteran suffered the "worst injury pain" he had ever felt, but it wasn't until after the victory over France did his Ireland teammates realise the severity of the problem. " I didn't even know he was off, the first time time I knew he was hurt was when we were running off the field and he was still on it on the ground so we didn't really know what was going on," Heaslip continued. "So then he came off and we got an idea of what had happened.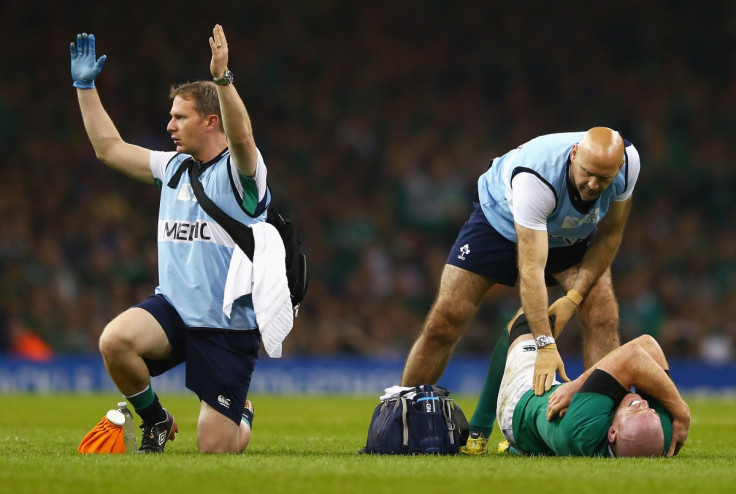 "But then it was just like: 'Okay, Paul is gone', then Iain Henderson came on, and we had to think: 'Right, here's the plan'. There was no panic or anything, we just had that real focus and that's how we train; lads step in and out so we are able to make those sort of changes. Joe says fit in, and then stand out, but fit in first. and that's our connected strength."
After England's World Cup campaign came to a miserable end before the knockout stages, Ireland boss Schmidt was one of a host of names to be linked with the role of head coach, despite Stuart Lancaster still being in the job today. It was claimed the RFU had plans to get rid of Lancaster and buy out the remainder of Schmidt's contract - which runs until 2017 -with an offer of €2m. The Kiwi however dismissed claims he was interested in the England job, which emerged days before Ireland's ill-fated quarter-final showdown with Argentina. Heaslip adds that the thought of their coach considering anything outside of the Ireland camp at the time never crossed their minds.
"I'd say everyone and their mother had links to it [the England job], that's just the way it is. People need content, they need to fill it, and that just happened to be what the topic of choice was at the moment in time. We try to be quite insular, especially during those competitions when you're in that sort of environment when you can't just get up and leave. You try just to focus on yourself, the team, because if you start worrying about anything else, it affects you, that's why you need that insular focus."
© Copyright IBTimes 2023. All rights reserved.