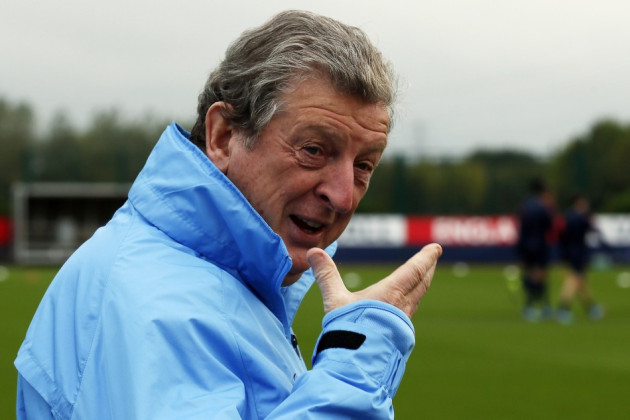 Former England and Tottenham Hotspur midfielder Jamie Redknapp says allegations of racism towards manager Roy Hodgson has overshadowed qualification for the 2014 World Cup.
Victory over Poland at Wembley on Tuesday, which earned England passage to Brazil next year, has been largely forgotten after an unnamed played approached a national newspaper complaining that Hodgson had told a joke with racist connotations during half-time.
Attempting to urge England to pass the ball more often to Tottenham winger Andros Townsend, Hodgson told a joke regarding NASA sending a monkey into space, an incident that while it wasn't reported officially to The Football Association, has forced the boss to issue a public apology. The FA have backed Hodgson in the wake of the storm.
However, questions remain over the identity of the complainant who instead of submitting an official objection to the nature of the joke, instead leaked the story to a national newspaper leaving Redknapp disgusted by the whole affair.
"Here's what Roy Hodgson was trying to say. 'Get the ball to Andros," the ex-Tottenham man wrote in the Daily Mail. "He's tearing apart their left back. He's our match winner - so flood him with the ball.'
"I can't imagine why he didn't just say that. Keep it simple. Use the time to get clear messages across.
"But, leading 1-0 and with adrenalin and energy pumping, he tried a complicated and confusing analogy about monkeys in space. And here we are with the England manager having to say sorry.
"Hodgson is guilty," he added. "Guilty of confusing his dressing room. Guilty of trying to be too clever. Guilty of being pleased with himself, emotions high, leading 1-0 and 45 minutes from the World Cup. But 'Roy A Racist'? Really? Come on! How utterly absurd.
"Who leaked this story? How does it come outside the dressing room? Who has an agenda against Roy? He will be crestfallen. He will be feeling betrayed.
"It is no way to celebrate making it to Brazil."
Hodgson has since revealed that he and his players are mortified that such a storm has overshadowed England's successful World Cup qualifying campaign, in which his side emerged from Group H unbeaten.
Townsend, who broke into the Tottenham first team early this season, produced two sparkling displays in the wins over Montenegro and Poland but Hodgson's desire to see him receive more of the ball has worked to overshadow the achievement.