Liverpool boss Jurgen Klopp has been urged to sign a new defensive midfielder by ex-Anfield hero Jamie Redknapp. Liverpool have shipped five goals in their first two games of the Premier League season against Arsenal and Burnley – and Klopp has been implored to get his cheque book out before the transfer window slams shut next week.
Redknapp has been impressed by Liverpool's dynamism in the attacking third, but worries they are too vulnerable defensively to mount a challenge for the Premier League. He insisted, too, that the Reds need a defensive midfielder more than a new left-back, as has been widely suggested.
"I saw them at Arsenal and there were elements in their game that were fantastic," the former Liverpool midfielder explained to Sky Sports. "Their pace, the way they attacked was a joy to watch. But Liverpool are missing a vital element in their midfield.
"A lot of the blame when it comes to their defending has been shifted onto Alberto Moreno. He must have thought it was his fault when it was raining the other week. Everyone wanted to point the finger at him.
"But there are bigger problems at Liverpool than their left-back – and when they lost to Burnley without him in the team it highlighted the fact they don't have a defensively-minded player in the middle of the park. I've always said full-backs don't lose you titles. Not having a proper defensive midfielder can."
Redknapp said Liverpool cannot keep selecting players who are ill-equipped to perform that role. Instead, he suggested they need to sign a specialist defensive midfielder before the transfer window closes.
"It's a vital role," the ex-Liverpool midfielder stressed. "They need someone who knows where to be when they haven't got the ball. That's not Jordan Henderson. He's an attacking midfielder. It's not James Milner, either.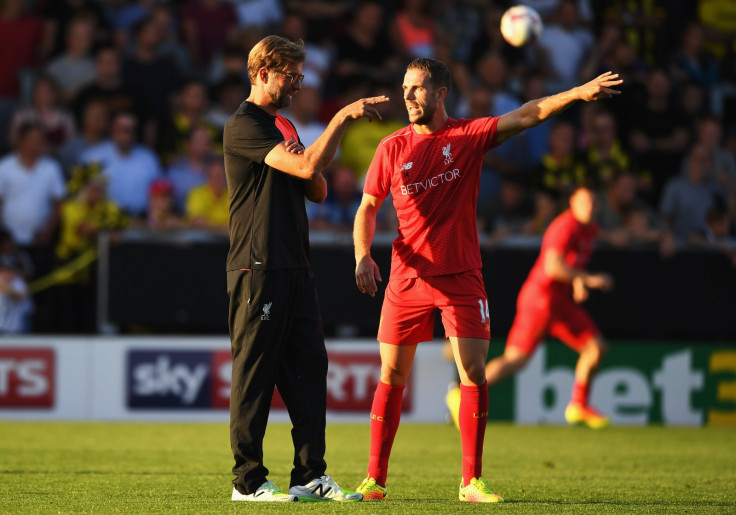 "Without that player protecting the defence you end up with the kind of 'shock' results we've seen Liverpool experience. The defeat at Burnley, last season's losses to Watford and Newcastle.
"At times they're breathtaking going forward. But the balance doesn't seem right between defence and attack. And when the game changes or a goal goes in, they find it very difficult to adapt. They don't have the capability to see a game out. Their only form of defence is attack."