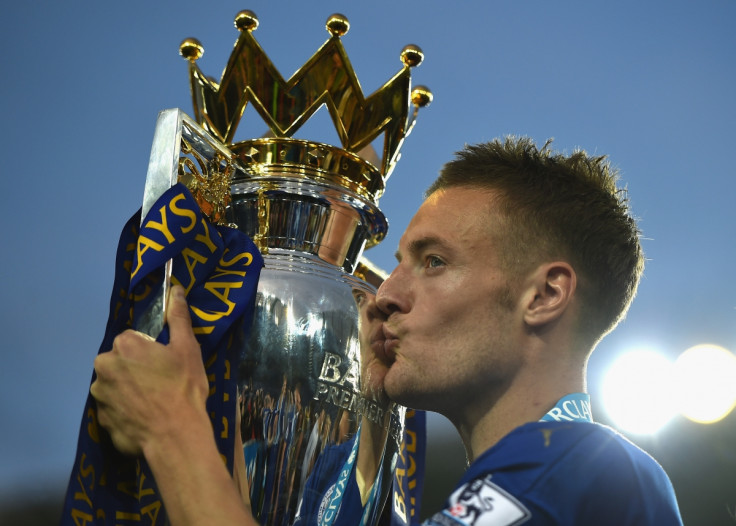 Arsenal legend Thierry Henry has expressed bewilderment at Jamie Vardy's decision to keep the Gunners waiting over his future. The north London club had activated his release clause and were set to sign him before the Euros but the striker has postponed the decision until after the tournament and there is talk that he may stay with Leicester City next season.
Henry has spent seven years at Arsenal under Arsene Wenger and is their highest scorer in all competitions. The Frenchman is still associated with Arsenal on a coaching capacity and is in charge of the youth teams. He believes that when a club like Arsenal come calling it would be foolhardy to keep them on the sidelines, which Vardy has been accused of doing.
Vardy has had a brilliant season for Leicester, which earned them the title, scoring 24 goals in the league, second only to Harry Kane. The Gunners are in the market for a prolific striker to provide backup for Olivier Giroud, who has been found wanting in the goal department in the recently concluded season.
"He's 29, right? You have Arsenal coming for you, and you're telling them you're going to think about it? Listen. All I can say is if I was playing for Leicester and I had Arsenal coming, I would have gone," Henry exclaimed to BBC 5 Live Sport.
Meanwhile, Arsenal legend Ray Parlour believes that Jamie Vardy's possible move to the Gunners has broken down after the striker has decided to stay with Leicester City for another year. The former Gunners man revealed there was a medical planned at Arsenal on the day of the rumours but it did not materialise in the end following Vardy's reported U-turn.
"It looks like it isn't happening now. I was at the Arsenal the other day and there were big reports flying around, and the club's cameramen and digital staff had to get down to the training ground," Parlour told talkSPORT.
"So it looked like it was going to happen — there was a medical being done. But it seems Vardy thought about it while on England duty, and suddenly there was a U-turn."