Jamie Vardy has revealed two key reasons for turning down a move to Arsenal this summer. The Gunners were keen to bring him to the Emirates Stadium and had submitted a bid of £20m ($26m) which triggered his release clause, but he chose to remain with Leicester City while also agreeing a lucrative new deal.
The 29-year-old striker revealed in his upcoming autobiography 'From Nowhere: My Story' that Arsenal's style of play was one of the reasons for him choosing to stay with Leicester. Arsene Wenger employs fluent passing and possession based football at Arsenal, unlike the reigning Premier League champions, who played more counter attacking and direct football under Claudio Ranieri last season.
The striker looked to be close to a move to north London after he admitted that his family had looked at new schools for his children, but had a change of heart at the last moment. The other reason for Vardy turning down a move to Wenger's team was that he was keen to remain with Leicester and build on their achievements from last season, which saw them beat Arsenal to the Premier League title by ten points.
"With people like Alexis Sanchez and Mesut Ozil creating chances, Arsenal felt they could benefit me as much as I could them," Vardy wrote in his book, as quoted by the Daily Mail.
"But I also thought about the tactical aspect. You look at Arsenal's style of play and they don't get the ball forward quickly in the same way Leicester do for those runs I like to make in behind the defence.
"One thing that didn't worry me was the idea that I wouldn't be the 'main man' at Arsenal. We even looked at new schools for the children, but I got to the stage where I felt with my heart and head that I wanted to stay at Leicester," the England international explained.
"Players always come and go. It was more a case of seeing Leicester as a club that wanted to build on what we achieved with the title and I want to be part of that.
"I'm happy with how everything has turned out. 'The dream continues,' Claudio [Ranieri] texted me after I agreed to stay. That's exactly how I felt, too," he added.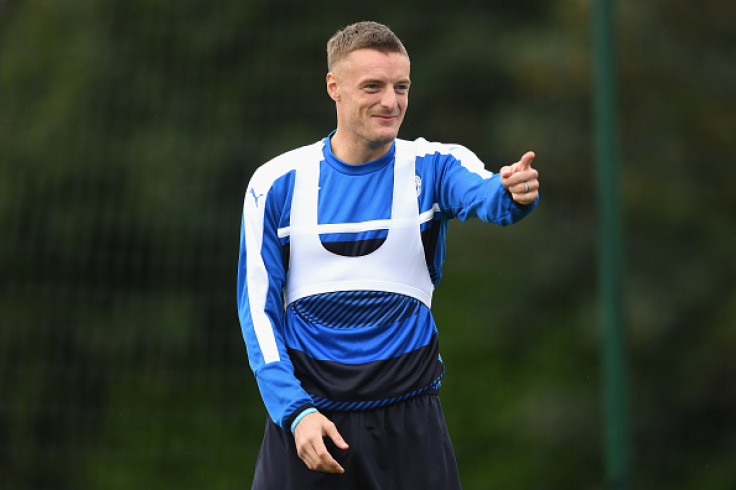 Leicester have not started their defence of the title as they expected with the Foxes currently in the 12th place, 11 points behind league leaders Manchester City. Vardy has also had a slow start with just two goals thus far.