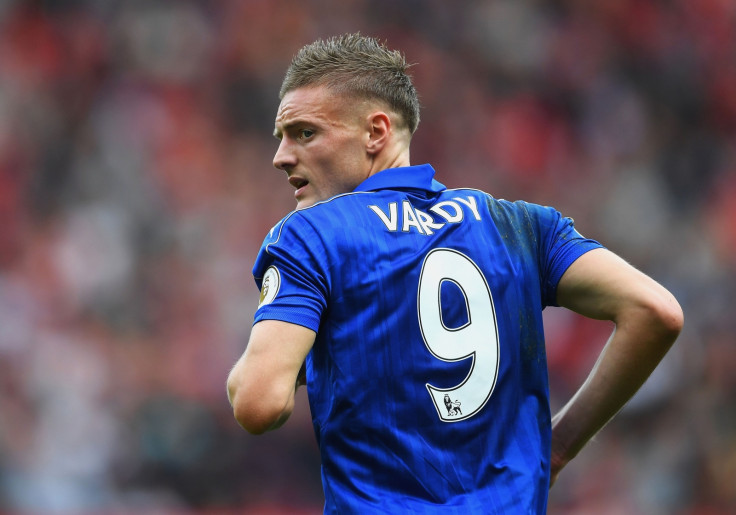 Leicester City and England striker Jamie Vardy fears last year's racism storm has left a "permanent stain" on his reputation. The Premier League-winning star was caught on camera abusing a gambler in a casino in Leicester, calling him 'Jap' on three occasions.
However, Vardy has insisted he was guilty of being ignorant, rather than racist, in his new autobiography, which is being serialised in The Sun. He admitted, too, that he made a "terrible mistake", but has subsequently learnt his lesson.
"The word 'racist' is a permanent stain against my name," Vardy said. "It's worse than a criminal record.
"Some people will never forgive me. Others will accept I made a terrible mistake and recognise I have learnt from it. It's on YouTube when my kids type in their dad's name and it comes up 'Jamie Vardy racist'. On Google, too. It's horrible."
In the book, Vardy recalled the incident and insisted that the editing of the video distorted what actually happened. "I asked the dealer to get the manager, and the Asian lad walked away. I stood up and, with frustration building inside of me, said, 'Yo, Jap. Walk on'," the Leicester striker said.
"I said it three times. I was p****d off with him. He came back and apologised for any offence. He said he always did it and nobody ever said anything before, and then he walked off.
"I then got texts from a friend saying someone was commenting about it on Twitter. They had taken a photo of me at the table and had copied in a paper and TV station. My friend gave me the name of the person who tweeted. I shouted it out and he turned round. We ended up arguing.
"A middle-aged guy then came in from the smoking area and had a pop, along the lines of, 'Because you play for Leicester, you think you're it. You come in here, acting big time'.
"I saw red. I got off my chair, knocking drinks over, swearing. I'm not going to try and defend it, but the way the video clip was edited made it look like I was effing and blinding at the Asian lad. That doesn't make it right. I just couldn't handle another person getting involved."
Vardy admitted he can be difficult and has had his fair share of "scraps", but he refuted the suggestion he is a racist. "I like a drink and enjoy being Jack the Lad. I've had a few scraps and spent a night in a cell. I can be a pain in the a***. But one thing I'm not, and never will be, is a racist," Vardy explained.
"I looked in the eyes of the student I verbally abused and told him that. I needed him to see how sorry I was. I wanted him to know there was ignorance, not malice or prejudice, behind the word I used. I was angry at the time and I'd had too much to drink but I'd never have used the word 'Jap' if I'd known it was racist."