Jamie Vardy has revealed that rejecting Arsenal last summer to stay at Leicester City was actually an easy decision. The Gunners triggered his release clause but the England international decided against moving, which put the north London club's transfer window in a mess.
Vardy scored 24 goals last season for the Champions as they pulled off one of the biggest upsets in football history and Vardy insists that professionally it was the most difficult decision. The Gunners have moved on without Vardy, signing Lucas Perez before the end of the transfer window. The Spaniard is similar to Vardy in style and scored 17 goals for Deportivo la Coruna in the La Liga last season, saving them from relegation.
"I was in a hotel room [in Chantilly] for so many hours of every day with nothing to do. You had a lot of time on your hands. I am not going to beat around the bush – every time I thought about it, and every aspect of it I thought about, both my head and my heart were saying to stay at Leicester, which is why I made my decision to stay," Vardy said, as quoted by the Guardian.
"There were loads of reasons. You get that much time to think about, every single thing down to the tea lady. You think about what might happen, what might not. Where you could be, where not. Every time I thought about every little thing, though, both head and heart were saying 'you need to stay'. I could see people's point when they assumed I would go, but, deep down, if you don't think it's right for you, you don't do it. It's as simple as that. In my professional life, it was the hardest decision I've ever had to make, but I haven't been a professional for that long. It was hard, but it was actually an easy decision to make."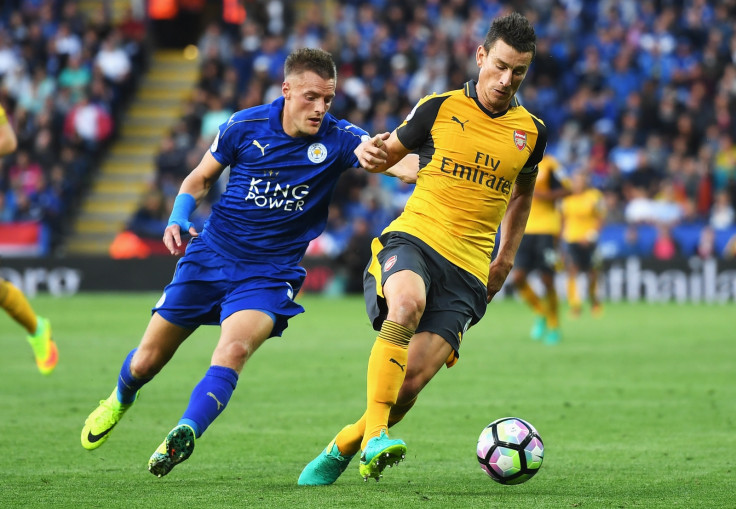 Vardy revealed that he had talked to Arsene Wenger in the hotel about his decision but the conversation was not awkward as both parties acted professionally. The Gunners have already visited Leicester this season, drawing 0-0 at the King Power Stadium, with Vardy starting up front for the Foxes.