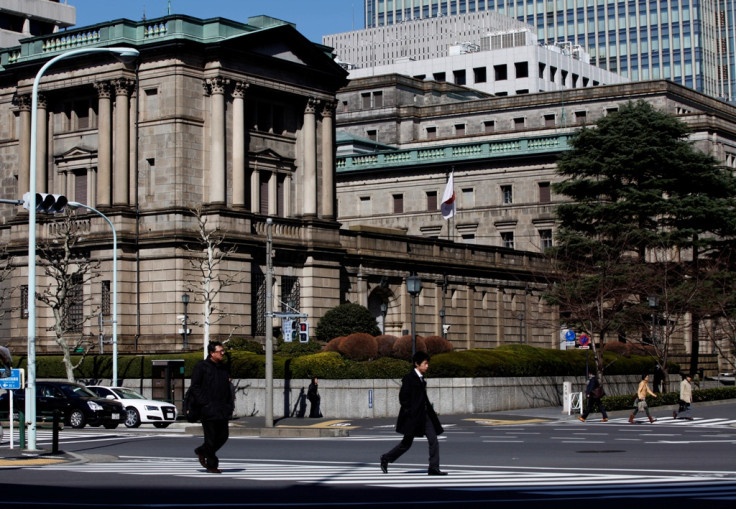 The Japanese economy snapped two quarters of contraction and posted positive growth in the fourth quarter of last year, and although the outcome was weaker than expected, the yen strengthened to a 10-day high versus the dollar.
All eyes are on the Bank of Japan meeting on 18 February where policymakers are expected to review the growth and inflation achievements of the economy.
Japan's GDP advanced 0.6% in the December quarter after registering 0.6% and 1.9% contraction rates in the third and second quarters as per preliminary estimates.
The world's fourth largest economy had grown 1.6% in the first quarter and analysts were expecting a 0.9-1.0% expansion in the three months to December.
Exports and private consumption disappointed pushing the growth rate below expectations. Private demand rose 0.4% adding 0.3 percentage point to the growth while private consumption, which accounts for about 60% of the economy, rose only 0.3%, the same as in the previous quarter, indicating the impact of the sales tax increase is continuing.
Housing investment decreased 1.2% while capital spending remained unchanged.
The USD/JPY slipped to 118.24, its lowest since 6 February, and from Friday's close of 118.79.
The pair had touched a five-week high of 120.49 before losing ground on 12 February and the yen has advanced more than 1.9% from that point now.
Of late, the USD/JPY has been holding a sideways track of 116-120 and a break of the downside barrier is necessary to focus on levels like 112 and then 110.
But for the time being, even the February low of 116.78 is crucial and as long as it holds, the uptrend since 23 January will have its significance and the pair will march to above 120 levels in the coming days.
A break of 116 on the downside will open doors to 114, 112 and then 110, before bigger medium term supports.