Japan's Exports Drop 10.3 Percent in September China Islands Dispute Takes Toll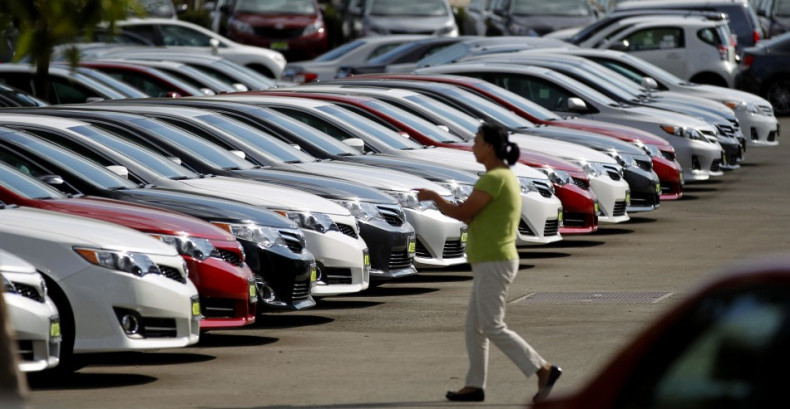 Japanese exports showed the sharpest decline in September since the earthquake and tsunami in 2011, as demand for its goods fell amidst a territorial dispute with China and the European debt crisis.
Official data from Japan's finance ministry shows that the country's shipments dropped 10.3 percent year on year in September while its trade deficit reached 558.6 bn yen ($7 bn).
Exports to China, which is Japan's biggest market since 2009, fell 14.1 percent. The bitter dispute between the two countries after Japan purchased the disputed Senkaku islands had resulted in a rejection of Japanese products in China.
Earlier this month, major Japanese automobile firms had said that their Chinese sales were affected by the deteriorating Sino-Japanese relationship. Toyota's sales were down almost half.
Shipments to Europe fell 21.1 percent, as the eurozone crisis and the subsequent austerity measures continue to impact market demand.
Naoki Iizuka, economist at Citigroup Global Markets Japan in Tokyo, told Reuters that exports could further fall in October as the impact of anti-Japanese sentiments in China will be more evident during the time.
"The slowdown in exports to China will likely hit sectors such as automobiles, electronics and general machinery harder in the coming months, and that could further dampen Japanese firms' capital spending."
Separate data shows that business confidence was at the lowest in almost three years, raising further concerns on the country's lagging economy.
Reuters reports that the figures may prompt the Bank of Japan to consider introducing more stimulus packages later this month while cutting its economic forecasts. The central bank has already downgraded its economic estimation of eight regions in the country.
In the previous week, Prime Minister Yoshiko Noda had asked his cabinet to come up with a fresh stimulus plan. However, he did not provide details on the size or nature of the package, raising speculation on its effectiveness.