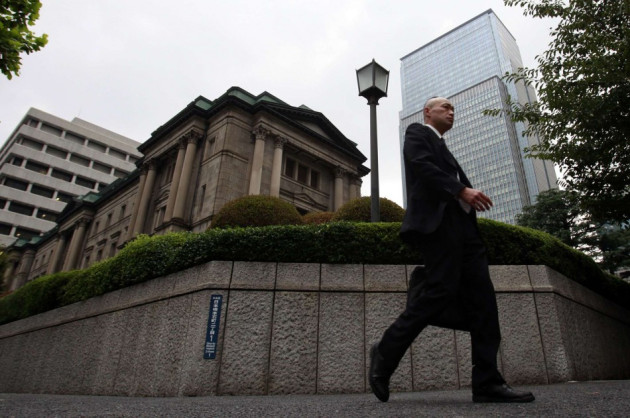 The Japanese government has announced a 422.6bn Yen (£3.2bn) monetary stimulus plan that includes tax grants and subsidies to revive its flagging economy.
The package will include measures aimed at boosting capital spending in areas hit by the 2011 earthquake and promote renewable energy, stem cell research and irrigation systems for agriculture.
The stimulus, first of its kind in the fiscal year, coincided with official data which showed that consumer price index fell 0.1 percent in September from 0.3 percent in the previous month, mounting worries of deflation.
However, following media reports on the plan before its announcement, analysts had opined that the package was too small to create any significant impact.
Speaking to the Wall Street Journal, Toshihiro Nagahama, chief economist at Dai-ichi Life Research Institute said "The best it could do is to add 0.1 percentage point" to the annual gross domestic product (GDP) rate.
"If you are asking whether it could help turn an anticipated contraction into an expansion, that's not going to happen," he added.
Speculations are on that the country could slip into recession due to falling global demand and the territorial disputes with China, which is Japan's largest export market.
Japanese global shipments fell 10.3 percent year- on- year in September, while those to China alone slumped 14.1 percent. Economic growth remained at 0.3 percent in the three months ending June from 1.2 percent in the previous quarter.
The administration has also been struggling to reach a consensus with opposition parties on securing funds for its annual budget. Japan's massive public debt has also restricted government's efforts to boost the economy.
However, the latest stimulus package could put pressure on the Bank of Japan to come up with supplementary measures. The Nikkei had reported earlier that the country's central bank is likely to consider boosting its asset purchasing programme by 10tn Yen at an upcoming policy meet.