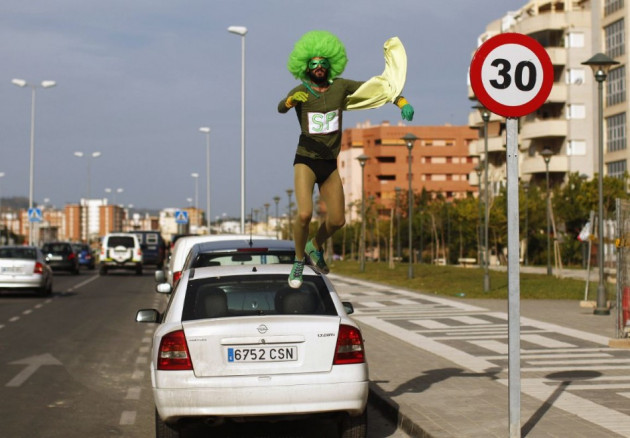 A 32-year-old man from the Japanese city of Kimitsu held onto the roof of a moving car for 1.5 miles to catch a man who reportedly stole his wife's lingerie.
The enraged husband pursued the thief, subsequently identified as 53-year-old Hiroshi Ishikawa, after snaring him by tying a fishing line and two bells to his wife's underwear.
Reports suggest Ishikawa had broken into the couple's home several times to steel bras and pairs of knickers, prompting the husband, who has not been identified, to set the unusual trap on the balcony of his property.
When Ishikawa fell into the trap he was chased out of the house and onto the street, whereupon he got into a car and attempted to flee the scene. His pursuer jumped onto the car and clung on to prevent him from making a clean getaway.
Eventually the husband fell off the car, sustaining a minor injury, before he reported the incident to the police with details about the thief's appearance and licence plate. The police arrested Ishikawa and charged him with robbery.
Ishikawa is said to have told police that he kept on driving because he was scared.
In a similar incident just a few days earlier, a 21-year old from Indianapolis had jumped naked on to the roof of a woman's car, damaging it in the process, before later cavorting nude in the parking lot of an apartment complex.
Sources at the scene suggest a crowd of 30-40 onlookers were staring at the man in bemusement when the police arrived. He was reportedly kneeling on the sidewalk with his pelvis thrusting in the air.
The man was subsequently arrested and charged with public indecency and criminal mischief in relation to the incident, which took place near the Washington Square mall.