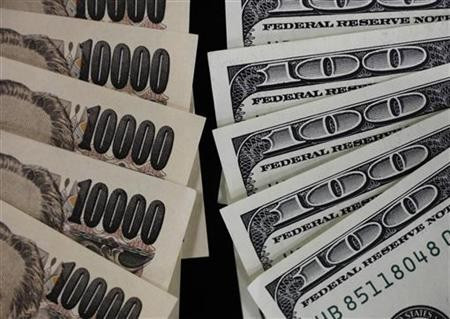 The yen plunged to its lowest level in about three years against the dollar and euro as Bank of Japan Governor Masaaki Shirakawa's departure announcement boosted stimulus optimism.
The greenback firmed to 93.90 yen, the strongest since May 2010 before easing to 93.78 yen at around 04:01 GMT. The euro gained as much as 127.65 yen, the most since April 2010 before slipping to 127.35 yen.
Shirakawa said that he will step down from the central bank chief post on 19 March, about three weeks before his five-year term officially ends.
Doubts on the efficiency of his decisions as the governor had dominated Japan's fiscal debates, especially towards the end of his tenure. His policies, which remained largely conventional, were often considered insufficient for a much needed economic boost for the country.
Shirakawa's departure gives Prime Minister Shinzo Abe the freedom to decide on a governor of his choice, which analysts believe will be someone who is more accommodative to the pro-stimulus government's demands. Abe is expected to present his candidate for the post to opposition parties this month.
"The new BOJ governor is expected to be someone who will push easing hard," Masato Yanagiya, the head of currency and money trading in New York at Sumitomo Mitsui Banking Corp told the Bloomberg.
"The yen weakness trend is likely to remain."
Analysts remain speculative on BoJ's prospects once a dovish chief steps in. Talking to Reuters, Christopher Vecchio, a currency analyst at DailyFX suggests that the central bank could speed up its asset purchase programmes or extend bond maturity under the already existing plan.
Pressure on BoJ to introduce stimulus measures had started when the pro-stimulus Liberal Democratic Party (LDP) came to power last December. The administration had forced the lender to relent, barely a month after coming to power with inflation target hikes and open ended asset purchase plans.
Speculations on such measures had weighed the local currency lower from as early as November. The yen has weakened over 15 percent in about three months.
This had boosted prospects of export oriented Japanese companies as a weak local currency increases earnings and lowers the product prices abroad. Analysts suggest that a one percent decline in the value of yen normally improves corporate Japan's profits by around one percent.