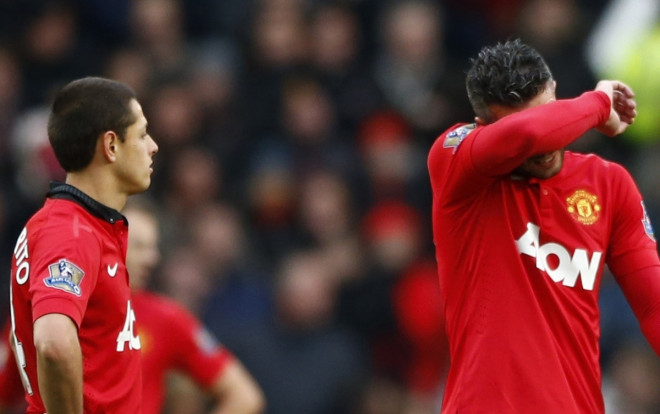 Manchester United's problems are threatening to swell after Javier Hernandez seemingly criticised Robin van Persie for hitting out at team-mates following the 2-0 Champions League defeat to Olympiakos.
Amid a season dogged by injury, Van Persie's form has notably dropped since his first campaign at United during which he scored 34 goals in all competitions and led the club to a record 20th league title.
"It was quite difficult because my team-mates are often in the area where I want to play," the Netherlands forward said. "That's why I have to change my tactics. Unfortunately, they are often in my area.
"It was much too slow and we only had one shot on target in the whole match against Olympiakos, which is far too little. Everyone is very disappointed."
Hernandez, who was an unused substitute in the defeat to Olympiakos, has reacted to Van Persie's criticism by posting a picture with defender Patrice Evra on Instagram with the message: "Without your team-mates you can't be somebody in football, always be thankful."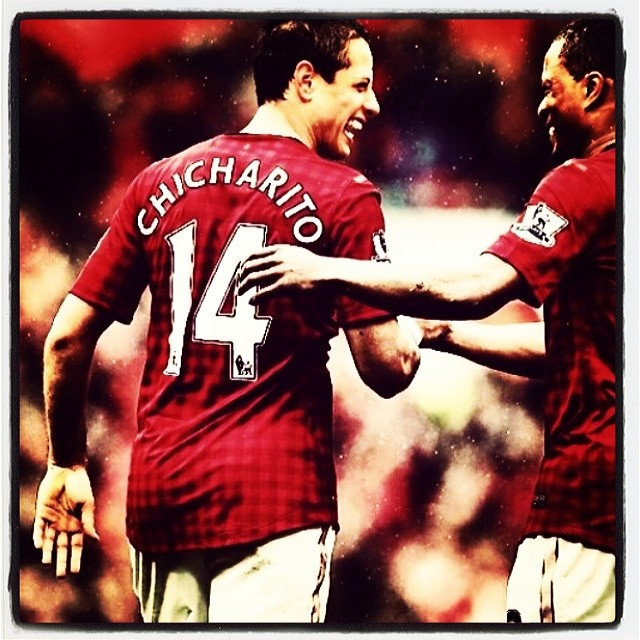 The message has been interpreted as a snipe at Van Persie, whose future at United has been thrown into doubt following the comments amid reports linking him with a return to Arsenal.
United are currently 15 points behind Premier League leaders Chelsea and 11 adrift of fourth placed Liverpool in pursuit of a Champions League place and should they crash out to Olympiakos in the second leg in three weeks' time it would end their silverware hopes in Moyes' first season.
Van Persie told The Sun: "He [Moyes] is new and needs time. He's working hard and so are we.
"It's easy to point at the manager but that's not who I am. We need to do it on the pitch. "We are lousy - in a lousy position in the league, out of the cups and this looks a difficult one also," he said.
"We are very disappointed. It's a tough season. Sometimes we play good but not always. And we are not lucky. That's no excuse, though. We need to turn it around.
"We are able to play in a high tempo with massive power but in Greece it was all too slow.
"Olympiakos didn't create a lot either. The first goal was lucky, the second goal was a great one and for the rest of the game they didn't have any good chances."