Check out all the deadline day action live as it happens here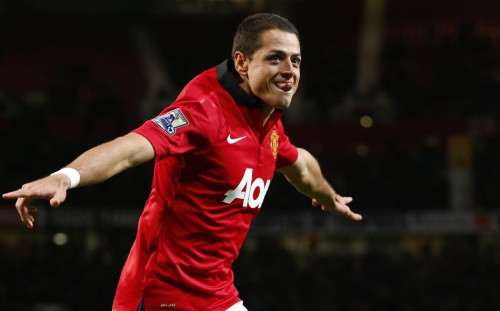 Manchester United striker Javier Hernandez will not be leaving the club before today's transfer deadline, his agent has confirmed.
The Mexican international has been linked with a number of clubs throughout the month including Tottenham Hotspur and Inter Milan amid suggestions he will seek a move elsewhere in order ensure more first team football opportunities.
The 25-year-old's agent Eduardo Hernandez confirmed the United star has held talks with a number of clubs from the Bundesliga, La Liga, Serie A and Ligue 1, but shunned offers in order to remain at Old Trafford.
"I had meetings with a few clubs, I won't name them nor their offers, they are very interested in him," Hernandez told ESPN Deportes. "One of the top ten teams in the world are among those teams that were very interested in signing Javier.
"There was a club from Germany, one from France, and two from Spain and Italy each that want to have him. However, he is under contract with Man Utd and he somehow has to respect it in case there is an agreement between the parties."
The return of Robin van Persie and Wayne Rooney from injury is likely to see Hernandez return to United's fourth choice striker after Danny Welbeck's impressive goal return during the duo's absence.
Although a January move is off the cards, questions remain of the Mexican's long term future under manager David Moyes and when asked if he envisages the striker at Old Trafford in six months' time his agent said: "I couldn't say that for sure, football is dynamic and his current situation could change tomorrow, so there are clubs that are interested, that like him a lot and trust him to succeed.
"He has achieved a high value in Europe's market and I can't say that there won't be anything concrete after the next six months. However, we do hope he gets minutes [on the pitch]."