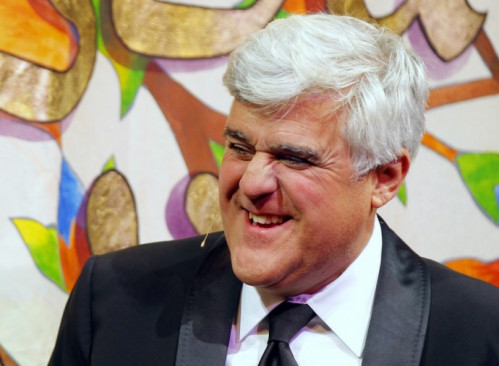 Late-night talk show king Jay Leno has stepped down as host of the Tonight Show after 22 years.
The 63-year-old comedian makes way for successor Jimmy Fallon, who is set to take over the famous desk.
"I am the luckiest guy in the world. This is tricky," said Leno as he bade farewell to the show that made him a household name.
He thanked viewers for their loyalty and staff and crew for their support after he lost his mother and brother.
"The folks here became my family. When people say to me, 'Hey, why don't you go to ABC, why don't you go to Fox?' - [but] I didn't know anybody over there. These are the only people I know."
During his tenure, Leno had stars including Oprah Winfrey, Kim Kardashian, Hugh Grant and President Obama in the hot seat.
As he bows out for good, IBTimes UK looks back at some of his most memorable onscreen moments.