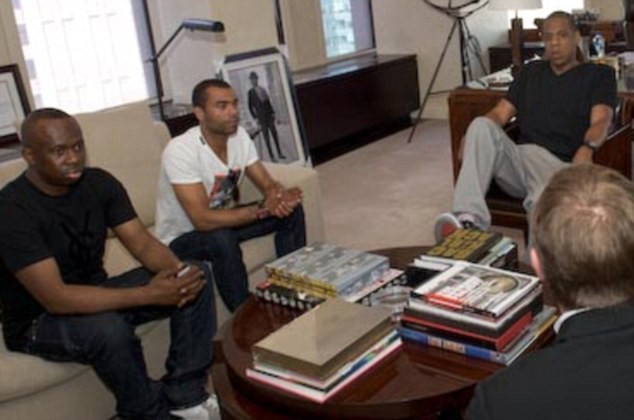 A celebrity agent who brokered a multimillion pound deal between Chelsea footballer Ashley Cole and US rapper Jay-Z has been arrested on suspicion of murder.
Chris Nathaniel was seized by police at Heathrow airport, after returning from a trip to the US, in connection with the stabbing of 18-year-old Danny O'Shea in east London.
The 39-year-old sports and entertainment promoter was quizzed at an east London police station and freed on bail pending further inquiries.
He is one of 11 suspects aged between 22 and 43 bailed by police as part of the investigation into the murder of O'Shea.
O'Shea bled to death outside his mother's home in Canning Town, east London, on 2 December after being chased down the street by a mob, police said.
His stepfather, Jim Blewitt, tried to save him but O'Shea died at the scene.
Nathaniel is the head of the NVA Entertainment Group based at London's Canary Wharf and is said to have worked with a number sports and showbusiness stars, including Jordan, Usain Bolt and John Terry.
He was also director of Rio Ferdinand's Live the Dream Foundation, which helps disadvantaged youngsters.
Last year he brokered a deal, believed to be worth several million pounds, for Cole to open a London branch of US rapper Jay-Z's 40/40 restaurant and bar franchise.
Detectives are appealing for information about a white Ford Transit vehicle that was seen in the area of the killing on 2 December between 3pm and 6pm.
Anyone with information on the murder should call the police on 0208 345 3734.