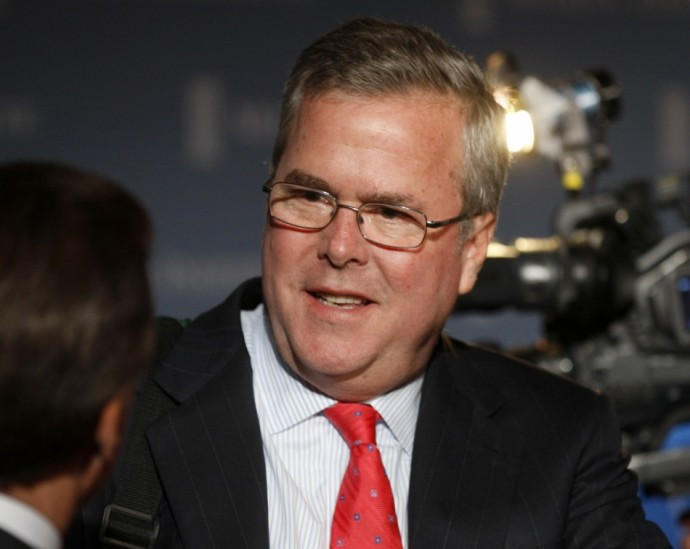 Jeb Bush, the former Florida governor and brother of ex-president George W Bush, has indicated that he may be preparing for a presidential run.
Key Bush staffers have reportedly contacted major Republican donors, asking them not to commit yet to any of the other potential Republican candidates, and Bush's top strategist Mike Murphy has tipped potential campaign staffers to refrain from committing themselves to a candidate, with an announcement on Bush's intentions imminent, reports the Washington Post.
A Bush confidant, who spoke to the newspaper on condition of anonymity, said that he was considering his options carefully before announcing a decision.
"He's not playing games. He's being very sincere and honest with folks and going through the things that really matter to him. Within a month, we'll know," said the source.
In preparation Bush, who has worked for Lehman Brothers, Barclays and private equity firms, is understood to be disentangling himself from business connections, and conducting research to identify potential weak spots rival presidential candidates could target, with former secretary of state Hilary Clinton believed to be the likely Democrat challenger.
A recent report by Bloomberg named Bush as chairman of a private equity firm which secures money from overseas investors, which like 2012 Republican candidate Mitt Romney leaves him open to accusations that he is a big business stooge out of contact with the concerns of ordinary Americans.
Former Rick Santorum adviser and Republican consultant John Brabender told the reporters, "Running as the second coming of Mitt Romney is not a credential that's going to play anywhere, with Republicans or Democrats."
Other though argue that Clinton is less likely to target a rival's ties to finance, and has forged close ties to Wall Street herself.
Reports in Politico also indicate that Romney is considering a third presidential run, with sources close to the Romney camp sounding out potential donors.
Bush's younger brother, George W Bush, has come under fire this week after a report detailing the torture of detainees by the CIA as part of the 'war on terror' during his administration was released.