Amazon founder Jeff Bezos's shock purchase of the Washington Post is unlikely to lead to quick results, as he remains ready to play a patient game.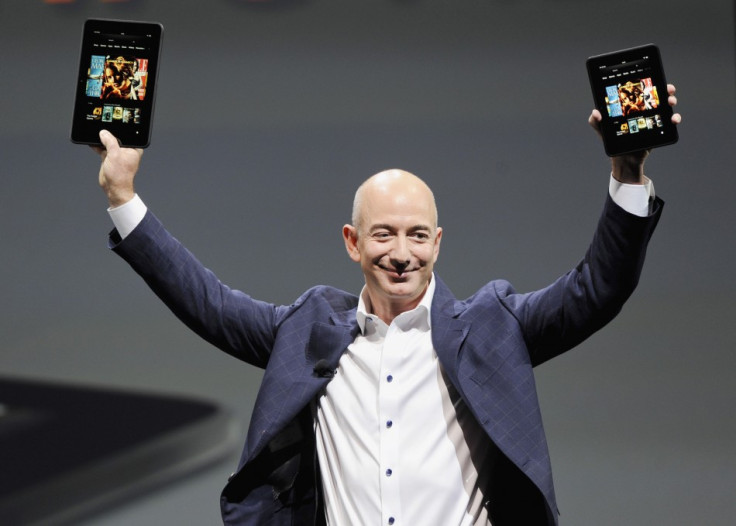 Washington Post staff waking up this morning may be wondering if it was all just a dream, if the founder of Amazon really did just buy their venerable daily newspaper for $250 million. But by the time they realise it wasn't a dream, Bezos will be back in Seattle, back to his day job of running Amazon - his multi-billion dollar ecommerce empire.
Bezos will not sit in the editor's chair of the Washington Post. He will not stand over reporters as they file copy - his will be a very much hands-off approach, and only when he is ready will he exert his influence to guide the Washington Post in a new direction.
While some see this as a Silicon Valley mogul meddling in things he knows nothing about, that is to midjudge Bezos completely who has proven himself a shrewd businessman with one virtue which is very rare these days - patience.
Values
In a short but to-the-point letter to Post staffers, Bezos was careful to pay tribute to the long heritage of the Graham family, who have been stewards of the paper for the last 80 years. He was also careful to state that the "values of the Post" won't change, and its "duty will remain to its readers."
Of course there is going to be change. If there was no need for change, Donald Graham would never have sold the title to Bezos. But the facts speak for themselves. The Washington Post Co.'s newspaper division, of which the Post newspaper is the most prominent part, has suffered a 44% decline in operating revenue over the past six years.
So things are going to change. But not any time soon.
Coming years
In the letter Bezos went on to say that "there will, of course, be change at the Post over the coming years." Note he didn't say days, weeks or months; but years. This $250m purchase of one of the most well respected titles in global media is not about quick wins, this is a long term investment, and that's what Bezos is all about.
Remember Bezos doesn't exactly need to make his money back any time soon. The $250m he paid for the Washington Post represents roughly just 1% of his personal fortune which currently stands at north of $25 billion.
Beginning with Amazon way back in 1995, Bezos has displayed a patience and perseverance which has marked him out as a CEO who isn't afraid of making a long term investment. Launching Amazon from a garage in Seattle with a $300,000 loan from his parents, Bezos had to endure a lot of dark days, including the dot com bubble bursting, before realising the potential of the online retail giant.
Special clock
The one investments which typifies this approach is the $42 million he has sunk into a clock which has been designed to work for the next 10,000 years, long after Bezos has left this planet, and possibly long after the planet itself is in existence.
"It's a special Clock, designed to be a symbol, an icon for long-term thinking," he has written of the machine, which is to be built inside a mountain in West Texas. "As I see it, humans are now technologically advanced enough that we can create not only extraordinary wonders but also civilization-scale problems. We're likely to need more long-term thinking."
It is this approach which will be needed if Bezos is to make the Washington Post a success in an era when newsprint is dying and competition for online audiences has never been higher.
Turn around
But what exactly can Bezos do to turn around the fortunes of the Washington Post?
While this purchase is by Bezos alone, the most obvious first step is to use the Amazon and Kindle brands, leveraging them to increase the reach and readership of the Post online.
While exact sales figures for Kindle ereaders and tablets are never divulged by Amazon, giving everyone who buys a new Kindle a year's subscription to the Washington Post would immediately add millions of potential readers to the website.
Add to that the opportunity the Kindle self-publishing platform could offer Washington Post journalists to extend their reach and give them another platform on which to fully develop the investigative journalism for which the Post is renowned.
"Infinitely broad and infinitely deep"
Henry Blodget, editor and CEO of Business Insider, another media outlet where Bezos has invested, believes that Bezos has seen similarities between his ecommerce business and online media which others have missed:
"Digital news and ecommerce businesses can be something that no traditional competitor can be: Infinitely broad and infinitely deep. Stores and traditional media properties are limited by space constraints: They either have to be specialized, like Best Buy or Automotive Week, or, generalists, like Walmart or the current Washington Post. Digital businesses don't have those constraints. They can be both broad and deep."
The problem for Bezos is that while Amazon is a global online property, the Washington Post is very much an American institution, therefore its appeal will be limited to only a small portion of the global Amazon family.
That is, of course, unless things change drastically at the Post in the coming years, but Bezos is not a man who is quick to rush into anything.
While some have questioned Bezos' purchase as simply a whim, that would ignore the businessman's track record and while Washington Post staff may still be picking themselves up off the ground following the shock announcement, once they get used to the idea, I think it can only be a good move for the paper and its staff.