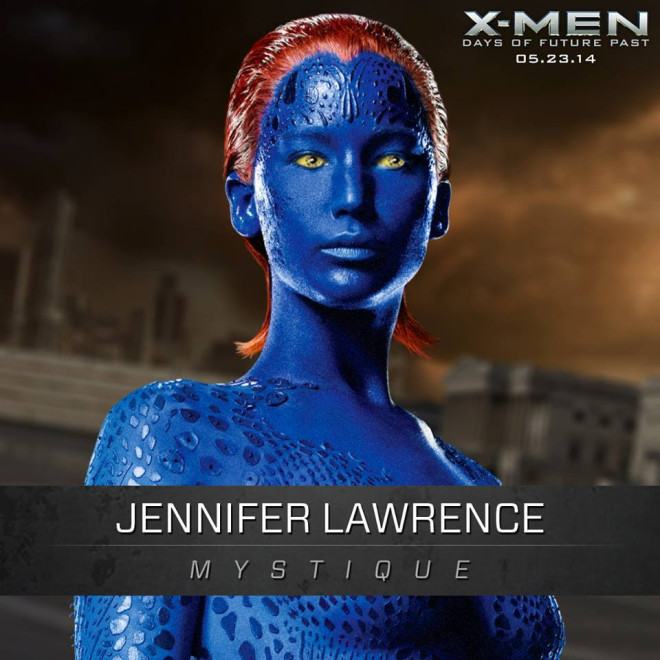 After Wolverine, now it's the turn of Mystique! Even before the release of the much awaited mutant franchise, X-Men: Days of Future Past, producers are planning a spin-off movie for Jennifer Lawrence's shape-shifting character Mystique.
Producer and writer Simon Kinberg shared his thoughts about a possible spin-off of the mutant characters including Gambit, Deadpool and Mystique with entertainment site EW.
"I love what Jen Lawrence has done with her, and I feel like because she is in such a crowded ensemble, there's so much more opportunity if you were to follow her solo," Kinberg said.
Till date, Hugh Jackman's Wolverine is the only character from the X-Men series to have his own spin-off movie.
Producer Lauren Shuler Donner too is opening up about the solo spin-off movies of the super hit mutant movie and favours a solo for Deadpool and Gambit and Lawrence's Mystique.
"There was a regime that didn't see the worth in, and the current people who run Fox understand, embrace it, and we're going to do right by it," the X-Men producer told EW.
"I'd like to do Gambit. I'd like to do Deadpool. We'll see. There's a lot of really great characters," she added.
The next mutant movie X-Men: Apocalypse is slated to release on 27 May, 2016 and Lawrence will most likely be a part of it. Jackman's another Wolverine standalone movie is also in the pipeline and it will premier on 3 March, 2017.
The Hunger Game star has pulled each role in her movies and has become a fan favourite post her Oscar wins. It is no wonder that she has become the apple of the X-Men producer's eyes for her box-office successes.
The X-Men: Days of Future Past will premier in theatres on 23 May.