Jennifer Lopez reveals the raunchy text Alex Rodriguez sent her on their first date
Couple gave a candid interview regarding their romance to Vanity Fair.
Jennifer Lopez and boyfriend Alex Rodriguez have stunned on the December cover of Vanity Fair where they speak about their special bond and blossoming romance.
The 48-year-old pop icon shows off her New York Yankees baseball star beau to the world by placing a territorial hand on his chest while peering into the camera with a "hands off my man" expression.
Cutting an ultra-elegant figure in a monochrome patterned high-neck dress by Ralph Lauren accessorised with opulent Harry Winston earrings, Lopez finished off the cover look with natural make-up on her age-defying complexion.
Her 42-year-old partner looks equally slick in a white tuxedo jacket and black trousers by Tom Ford, which he accessorised with a Rolex watch. Rodriguez is candid about the couple's relationship, telling the glossy mag: "We are very much twins. We're both Leos; we're both from New York; we're both Latino and about 20 other things."
The Jenny From The Block hitmaker was just as open about the romance, adding: "A lot of people I've met in my life, they don't appreciate what they're doing and how amazing it is . . . not the greatness of the house, but the moment of sitting there with someone you love, with a family, with healthy kids."
She also recalled how the couple romantically connected after meeting 12 years earlier. Lopez continued: "It was just one of those things where you feel compelled to do something you wouldn't normally do," remembering when she spotted Rodriguez in Beverly Hills, California, when she was having lunch.
She added: "I could literally just have walked away, but I walk over and tap him on the shoulder and say 'Hey.'"
Despite being dressed as her Shades of Blue character Harlee Santos at the time, Rodriguez told her: "You look so beautiful."
It wasn't long before Lopez received a call from Rodriguez and they agreed to have dinner, which the couple also spoke about in detail.
Not knowing if it was a date or not, Lopez said: "He was sitting there in his white shirt, very confident and manly, but then he was just so talkative!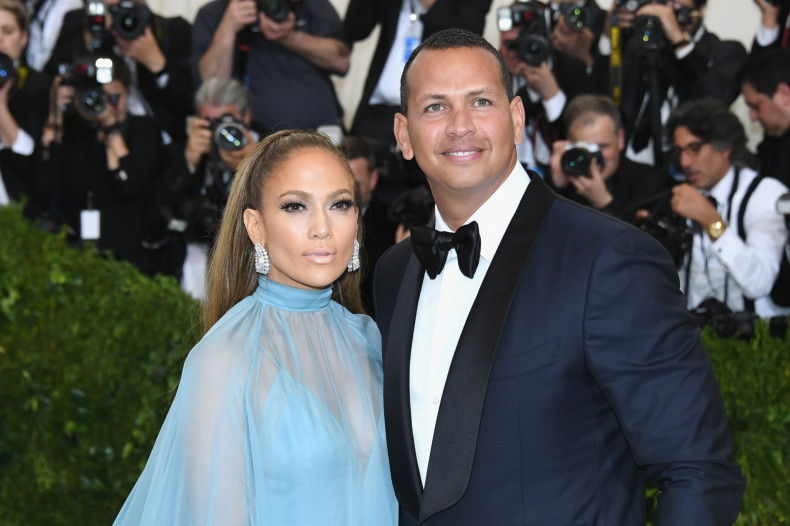 "I don't know if he thought it was a date. I thought it was a date. Then I knew he was nervous because he asked me if I wanted a drink. I said, 'No, I don't drink,' and he asked if I minded if he had one. He was nervous, and it was really cute."
Rodriguez felt "uneasy" about the meet-up until he learned that she was on the market.
He said: "She told me around the third or fourth inning that she was single. I had to get up and go re-adjust my thoughts. I went to the bathroom and got enough courage to send her a text."
Lopez revealed that the text read: "You look sexy AF".
The atmosphere of the date changed drastically, however, when the restaurant was evacuated.
Lopez explained: "And then it took a turn. The fire alarm went off, and we had to evacuate. No, really! The fire alarm went off!"
Though the couple put on a strong front for the magazine cover and interview, fans still need some convincing after Lopez's string of failed relationships and three divorces.
One person wrote on Instagram under the snap: "Jlo talk the same about all guys she dated, then after they broke up she never mention no more. I just wait n see how long this relationship will last, I still remember how much she praised Mark Anthony ".
Another said: "Shared magazine cover = it will be over soon. They don't learn by their mistakes".
A third added: "This woman says the same thing about every man she dates".