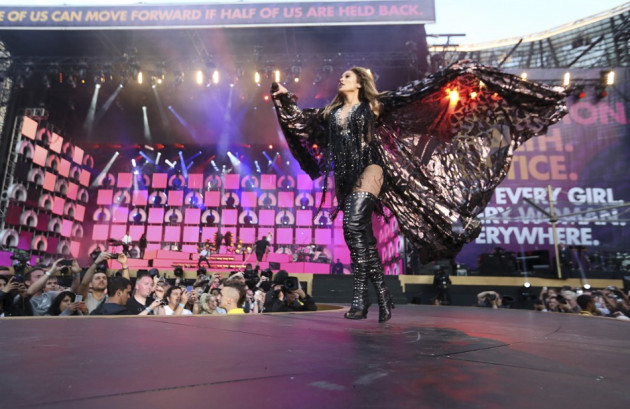 The Human rights watch has stated that pop diva Jennifer Lopez should think about donating the fee she received after performing for the president of Turkmenistan on 29 June to a charity that supports the victims of his rule.
"Jennifer Lopez could make amends for this blunder by donating the proceeds to a worthy cause," Carroll Bogert, deputy executive director for external relations at Human Rights Watch, stated. The human rights watch has also recommended organisations such as the United Nations Fund for Victims of Torture as possible recipients of the money.
"The government of Turkmenistan has a terrible record of torture, and has virtually silenced the human rights activists who have tried to speak out," Bogert stated. "For Lopez, to support those causes would show that she understands now why so many people were offended by this episode," she added.
Latino star Lopez got into trouble after performing at a private event in Turkmenistan. The 43-year-old singer/actress is believed to have sung at the birthday celebrations of the country's president, Gurbanguly Berdymukhamedov.
Lopez was severely criticised by for her role in appearing to promote a country accused of human rights violations. The Central Asian country has been described by Human Rights Watch as "one of the world's most repressive countries" and in a note on the country's policies, the organisation had this to say:
"The country is virtually closed to independent scrutiny. Media and religious freedoms are subject to draconian restrictions, and human rights defenders and other activists face the constant threat of government reprisal. The authorities continue to use imprisonment as a tool for political retaliation and to restrict peoples' right to travel freely."
However, her representatives claim they were unaware of the country's poor track record in these matters.