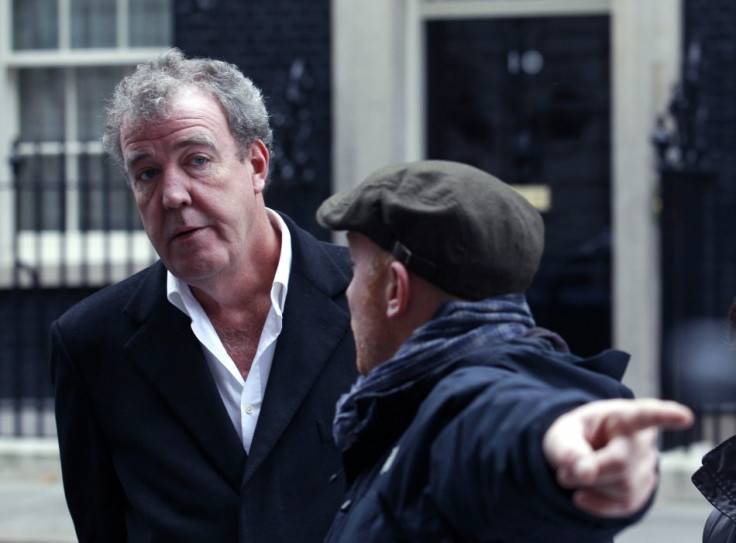 Jeremy Clarkson is at it again, this time around the target is the people who end their lives in front of speeding trains.
In an interview on BBC1's The One Show, the Top Gear presenter has said that those commit suicide on train lines are 'very selfish' as they traumatise train drivers and cause inconvenience to commuters. Trains should not stop for such people, he suggested.
Later, Clarkson referred to those who choose to jump in front of trains as "Johnny Suicide", in an article in the Sun. "The train cannot be removed nor the line re-opened until all of the victim's body has been recovered. And sometimes the head can be half a mile away from the feet.
"Change the driver, pick up the big bits of what's left of the victim, get the train moving as quickly as possible and let foxy woxy and the birds nibble away at the smaller, gooey parts that are far away or hard to find," he wrote.
He added: "I have the deepest sympathy for anyone whose life is so mangled and messed up that they believe death's icy embrace will be better."
Clarkson's remarks are extraordinarily tasteless, especially in the wake of the death of footballer Gary Speed, according to Paul Farmer, chief executive of Mind.
The latest remarks come after Clarkson's suggestion that striking public sector workers should be executed in front of their families". The outspoken TV presenter later apologised for his remark after they were widely condemned.