Hacker Jeremy Hammond has been sentenced to 10 years in jail for his part in the attack on global intelligence gathering company Stratfor.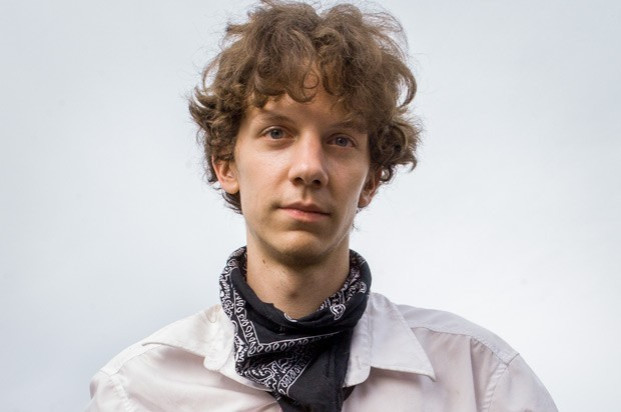 Hammond was given the maximum allowable sentence of 120 months in court in New York on Friday, followed by three years of supervised release.
Hammond pleaed guilty to obtaining credit card numbers and internal emails that documented Stratfor's surveillance on political protesters on behalf of both private companies and the government. Hammond leaked the emails to the media with outlets like Rolling Stone and Wikileaks among those which published the leaked material.
Hammond, 28, from Chicago took the unusual step of announcing his guilty plea back in May on his own Free Jeremy Hammond website, saying it allowed him to finally speak openly about his activities within Anonymous.
Hammond, who pleaded guilty to one count of violating the Computer Fraud and Abuse Act, was sentenced today in the Southern District of New York by Judge Loretta Preska.
Judge Preska was accused of having a conflict of interest in the case as her husband was a Stratfor client and his credit card number was among those leaked online. Many of Hammond's supporters called for her to recuse herself from the case.
Donations
The Stratfor hack was reported in December, 2011 when Hammond and fellow Anonymous members stole email messages and credit-card data from global intelligence gathering company. Anonymous claimed to have gained access to the company's client list and used the credit card data to make donations to various charities totalling in excess of $1 million.
In February of 2012 WikiLeaks published over 900,000 Stratfor emails with Anonymous claiming it had provided Julian Assange's group with up to five million messages.
In May, Hammond, who has spent the last 18 months since his arrest in solitary confinement, said it was a "relief to be able to say that I did work with Anonymous to hack Stratfor, among other websites. Those others included military and police equipment suppliers, private intelligence and information security firms, and law enforcement agencies."
"I did what I believe is right"
Hammond also revealed in May why he took part in the attacks with Anonymous: "I did this because I believe people have a right to know what governments and corporations are doing behind closed doors. I did what I believe is right."
While Hammond is widely reported to be a part of the LulzSec off-shoot of Anonymous, he was never seen as a core member of this group and his first contact with the group appears to have been after the attack took place.
After he had successfully broken into Stratfor's network, Hammond, who was known online as "anarchaos" , got in touch with the leader of LulzSec, Hector Monsegur (aka Sabu) and used his servers to store the stolen data.
Unbeknownst to Hammond and other LulzSec members, Monsegur was at the time working for the FBI, having turned informant when he was arrested at his New York home in June 2011.
Earlier this year four LulzSec members in the UK were senteced for their parts in attacks on the like of Sony, News International and EA.
One of those, Jake Davis today told IBTimes UK: "Jeremy Hammond has a lot to give society too. Prisons are for dangerous people that need to be segmented from the general population.
Hammond was arrested a week after WikiLeaks published the Stratfor emails and has been in prison ever since, spending most of that time in solitary confinement.
Read More: Jeremy Hammond: Prisons are for dangerous men and not hackers