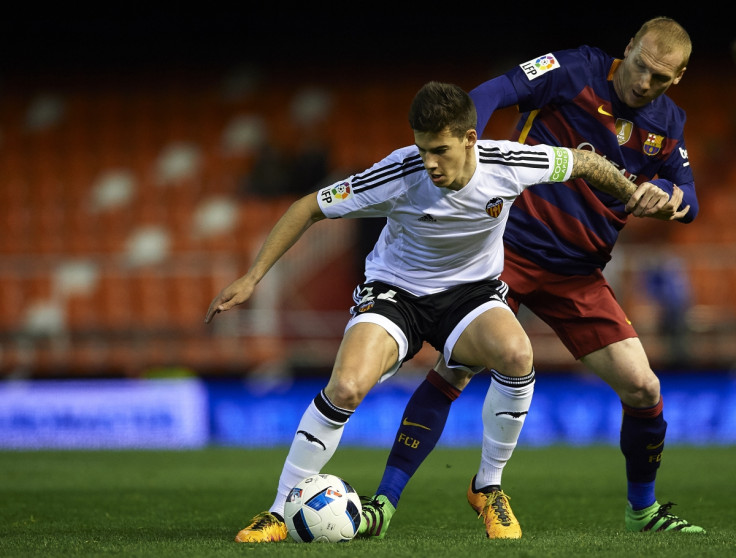 Barcelona defender Jeremy Mathieu has revealed he held talks with Besiktas regarding a summer switch, but ultimately decided to stay at the Camp Nou. The France international also welcomed the arrivals of compatriots Samuel Umtiti and Lucas Digne to the club, even though the duo may well restrict his playing time.
32-year-old Mathieu moved to Barcelona in the summer of 2014 after the Catalans agreed to pay a fee of around €20m to Valencia. He has since served as a back-up both for Jordi Alba on the left-flank and for Javier Mascherano and Gerard Pique in the hear of defence.
However, recent reports in Spain suggested Barcelona were happy to let him go for the right price following the signings of Umititi and Digne.
Adriano officially joined Besiktas on 29 July to make space for the former PSG left-back, and Mathieu has now revealed that he too had the chance to play for the Turkish club.
"There were some talks [with Besiktas] a few weeks ago but I told the president and [sporting director] Robert Fernandez that I didn't want to leave Barça," Mathieu said during a press conference, as quoted by AS. "Players in my position have arrived but it doesn't worry me. I want to play as much as possible. Last season I had [to compete with Javier] Mascherano and [Thomas] Vermaelen. I do my job, I do what I'm asked and last season I played as much as I hoped to. I'll try to help them as much as I can but everybody has to try and find their own place in the team."
Mathieu hailed the signing og his compatriot Umititi after the former Lyon defender made a big impression for his national team during the recent European Championship. Mathieu admitted his preferred position is in Umtiti's role, but says he is ready to play at left-back should the manager demand it.
"[Umititi] is a teammate and a friend, but whoever plays should do so for the benefit of the team; that's what counts. He played very well [in the Euros], so much so that he played ahead of [Adil] Rami," he said. "Luis Enrique already knows that I prefer to play as a centre-back, but in football you never know what could happen. Should the two full-backs [Jordi Alba and Digne] be injured, who is going to play?"
Elsewhere, Barcelona right-back Martin Montoya has been linked with a move to Mathieu's former side Valencia in recent days after falling out of favour with Luis Enrique. The clubs are yet to confirm any deal but the Mathieu believes it would be the right move for his teammate.
"[Valencia] is one of Spain's big clubs and I enjoyed my time there. It is a family," Mathieu pointed out. "They want to win things, despite the difficulties. We came close to playing in the Europa League final but Sevilla knocked us out. Would I recommend it? It's an important club."