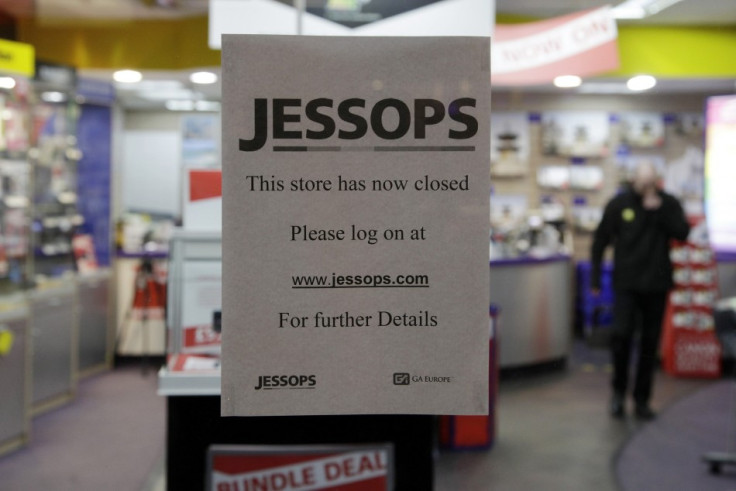 Camera retail chain Jessops has closed all its stores in the UK, with the loss of 1,370 jobs.
The closures come days after Edward Williams, Robert Jonathan Hunt and Matthew David Hammond of accountants PricewaterhouseCoopers (PwC) were appointed as joint administrators of The Jessop Group on 9 January. Jessops, which was founded in 1935, is the UK's first major retail casualty of 2013.
Following a review of the business and extensive discussions with suppliers, the administrators judged that the retailer could not continue its operations.
"It is apparent that we cannot continue to trade and as a result we have had to make the difficult decision to begin the closure of all 187 Jessops stores at the close of business today," PwC said in a statement.
"Regrettably, this will result in around 1,370 job losses across the stores with further job losses likely, in due course, at the head office in Leicester."
The retail chain closed five stores after Christmas, prior to the appointment of the administrators.
"With effect from 11 January 2013, Jessops online and retail stores have ceased trading," Jessop's official website said.
The administrators added that the company will not be able to accept returned products from customers. Existing stock will be returned to a central warehouse, from where it will be returned to eligible suppliers.
Founded in Leicester by Frank Jessop, the photographic equipment retailer until recently operated 192 stores nationwide, employing around 2,000 people. It recorded a turnover of £236m (€285m, $381m) in fiscal year 2012.
Jessops had suffered from weak high street conditions in 2012, which also caused the failure of other high-profile retailers such as Comet and Clinton Cards. Demand for digital cameras has declined due to the recent boom in camera phones and competition from online retailers, who can offer better discounts to customers.
Despite additional funding by lenders, the retailer's inability to generate the expected amount of business, especially during the Christmas season, resulted in a credit squeeze in the supplier base, making its operations difficult.
Earlier, business advisory group Deloitte said it expected retail bankruptcies in the UK to rise in 2013 due to the tough economic conditions.
"Constrained household budgets and the structural challenges facing the sector mean it is certain that we will see further distress next year," Deloitte said.