High street photography camera retailer Jessops has gone into administration and has been taken over by PricewaterhouseCoopers, putting 2,000 UK jobs at risk amid "inevitable store closures".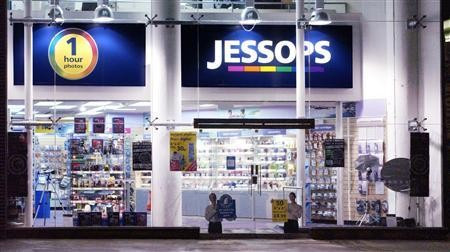 Stores will remain open for now, but gift cards and vouchers will no longer be accepted as payment while PwC works to save the struggling retailer, which operates 198 stores in the UK but has failed to make a profit since 2007.
Rob Hunt, joint administrator and partner at PwC, said: "Over the last few days the directors, funders and key suppliers have been in discussions as regards additional consensual financial support for the business. However these discussions have not been successful. In light of these irreconcilable differences the directors decided to appoint administrators and we were appointed earlier today.
"Our most pressing task is to review the company's financial position and hold discussions with its principal stakeholders to see if the business can be preserved.
"Trading in the stores is hoped to continue today but is critically dependent on these ongoing discussions. However, in the current economic climate it is inevitable that there will be store closures."
The demise of Jessops comes soon after the electrical retailer Comet closed down, causing more than 6,000 job losses across the UK.
Jessops underwent a major overhaul in 2007, closing many stores in an attempt to streamline the business, but came close to collapse two years later, before a rescue deal with its main lender, HSBC, was secured, a move that saw HSBC take on 50 percent of the business in return for writing off £34m of its loans.
PwC said: "Edward Williams, Rob Hunt and Matthew Hammond of PwC were appointed joint administrators of The Jessop Group Limited on 9 January 2013," adding that Jessops's "core marketplace has seen a significant decline in 2012 and forecasts for 2013 indicate that this decline would continue.
"In addition, the position deteriorated in the run up to Christmas as a result of reducing confidence in UK retail. Despite additional funding being made available to the company by the funders, this has meant that Jessops has not generated the profits it had planned with a consequent impact on its funding needs. This was exacerbated by a credit squeeze in the supplier base."
As of 9 December the Jessops website is still active, but it is expected to soon go the way of Comet, and move to selling stock solely through sales in its high street shops, in a bid to raise much-needed cash.