Goldman's Jim O'Neill: Bric Countries to Set up Development Bank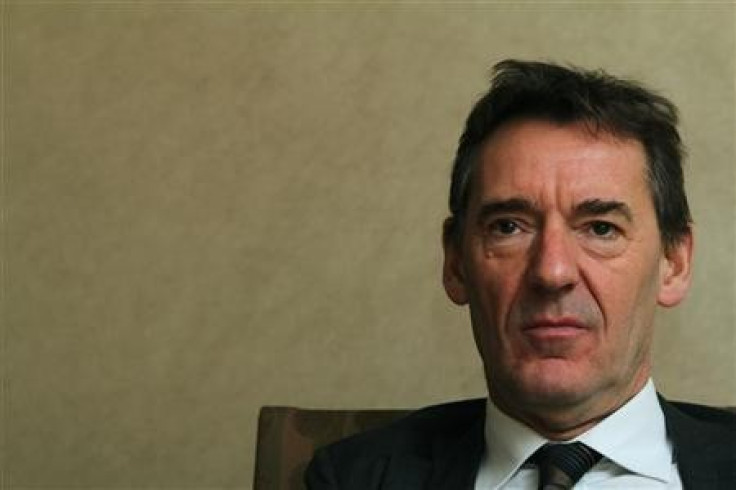 Jim O'Neill, the man who famously coined the emerging market acronym 'Bric', says the group of economies is close to setting up a development bank that could rival its European peer.
As well as divulging a number of strong opinions on the emerging markets and outlooks for a number of regions and asset classes, O'Neill, the chairman of Goldman Sachs Asset Management (GSAM), told an FX Summit in London late Tuesday that the Bric nations (Brazil, Russia, India, China) may press ahead with the construction of such a bank, similar in scope to the European Bank for Reconstruction and Development, sooner than the market thinks.
"The Brics are set to meet shortly [at the fifth Brics Summit next year] and my information tells me that they may press ahead with the establishment of a development bank during this meet up. China is still scratching its head over whether it should be involved as it already has the China Development Bank but my information tells me that they are still considering it," said O'Neill.
"Many emerging economies already have strong fiscal backgrounds and around seven of these economies could forge a monetary union that the Swiss would be proud of."
At the London event, O'Neill talked extensively about his outlook for a number of economies, both emerging and developed.
One region that he is "disappointed in', in particular, is India.
"India needs to aim higher. When the term Brics was coined and there was a lot of hype and coverage over India being possibly one of the largest economies in the world, India just assumed that it was going to happen and that they wouldn't have to do anything to actually make it happen," he said.
"None of the other Bric countries took this approach, but the fact India says that they are proud of their democracy but haven't even implemented something as simple as inflation targeting is troubling. Furthermore, they keep saying it's too difficult to even have a consumer price index is also a worry," he added.
India's economy has faced a number of setbacks over the last couple of years and has consistently missed analyst expectations. Most recently India's inflation accelerated beyond consensus of 7.7 percent to 7.8 percent in September, after the government raised subsidised fuel prices to rein in the budget deficit.
As well as revising up July inflation to 7.5 percent from an earlier estimate of 6.9 percent, the government has also had to consistently revise down GDP growth estimates over the last two years.
Meanwhile, O'Neill had some strong views over the changes in policy over in Europe and how the last month has been a game changer, in terms of the direction the European fiscal union is taking.
"When Mario Draghi made his speech, it was clear that something had changed and he wouldn't have said any of those things unless Merkel backed him. In addition, seeing Merkel back the European Central Bank (ECB) to that extent and reducing the Bundesbank to nothing more than a protest group was a key change in Europe," he said.
At the beginning of September, ECB president Draghi unveiled plans to save the Euro.
Part of that plan included the ECB's potentially unlimited bond buying programme, known as Outright Monetary Transactions, which are tied to strict conditions.
For example nations must be involved in an EU-led oversight programme in conjunction with the International Monetary Fund (IMF) and will possibly include those nations already under rescue (notably Ireland) which are close to re-entering the bond market.
There will be no "seniority" of the ECB's bond purchases over those of private creditors and details of the buying will be published on a weekly basis.
To round off the talk, O'Neill revealed some rare insight into some of GSAM's strategies.
"When it comes to certain markets, such as China, I get my guys at GSAM to set up some propriety indicators that give us more of an accurate insight into what the policy markers and GDP figures say and what is more in tune with reality. For instance, we are seeing much slower and lower GDP growth figures than what China says, with a 6 percent to 8 percent GDP growth," he said.
In the developed markets, he is also bullish when it comes to European blue chip stocks, as he believes that the shares are dislocated from fair value and that it's quite easy for them to have a positive boost in price.
© Copyright IBTimes 2023. All rights reserved.