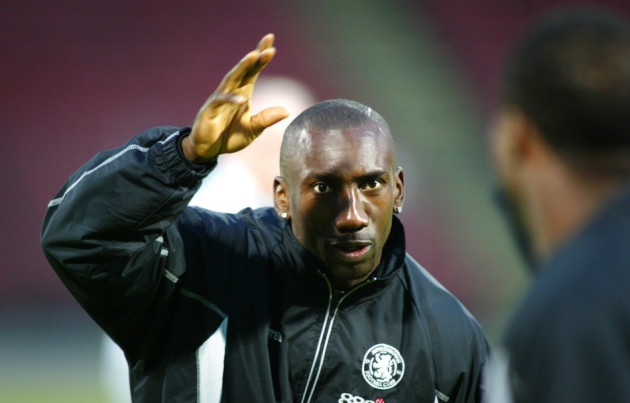 Chelsea favourite Jimmy Floyd Hasselbaink believes that Jose Mourinho's side will win the Premier League this season.
Hasselbaink was the top scorer in the Premier League on two occasions, with Leeds United and with Chelsea. He spent four years as a Blues player and he left the team the same summer -2004- that Mourinho arrived at Stamford Bridge for his first spell in West London. However, he has a lot of faith in the Portuguese boss and hope he leads Chelsea to the League title this season.
"If anybody can guide Chelsea to the Premier League it's Jose Mourinho. I do think that they will become champions," Hasselbaink told to FIFA website.
"The only thing is that this job is totally different to when he first came to Chelsea. He's got lots of young players, he has to start all over again and bring in a structure. He has to integrate a lot of people, put his beliefs on to them and that will take a little bit of time before that team is a Jose Mourinho team," added.
The former Chelsea striker was the top scoring Dutchman in England until Manchester's United Robin Van Persie broke his record. Hasselbaink is happy about his compatriot's success and especially about his contribution to the national team.
"It's not bad to be overtaken by Robin van Persie, not bad at all. He is vital for Dutch football, because he is our main striker and goalscorer - somebody who brings something special. He is very important for us. However, I don't see [the Netherlands] as favourites, I don't think that they have enough. I think if they can get to the quarter-finals they will have done well."
The 41-year-old is currently coaching the Belgian club Royal Antwerp and recently was linked to a managerial job at Middlesbrough, where he also had a two-year spell during his career. However, Boro finally signed former Mourinho assistant Aitor Karanka.