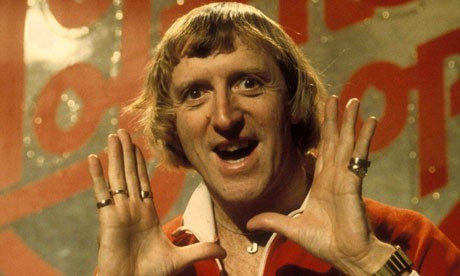 The official joint report on the inquiry made by the Metropolitan Police and the NSPCC is about to reveal the extent of Jimmy Savile's sexual assaults.
The 30-page report titled Giving Victims a Voice will say that the celebrated BBC television presenter sexually abused children as young as 10, according to the Guardian.
The investigation, codenamed Operation Yewtree, was launched three months ago jointly by Scotland Yard and the NSPCC.
The report will describe how Savile abused nearly 500 children across the country including at many hospitals, reform schools and the BBC premises. The report is likely to shed more light on the incident which allegedly took place in a hospice.
The police had earlier revealed that the authorities had gathered evidence connected with nearly 200 allegations including 30 rape incidents.
The report will reportedly reveal more details on Savile's alleged escapades over decades which prompted the detective leading the probe to describe Savile as a "predatory sex offender".
The report, which will acknowledge the failure of various officials, will be presented by senior investigating officer, Detective Superintendent David Gray.
The lawyer representing 45 victims, Trevor Sterling, said: "They really want this report to be a cultural shift. But it still remains to be seen. The victims have had a very difficult time because all of this has been so public, and that has to some extent compounded their sense of distress. But the inquiry has been handled sensitively by the police and [the victims] feel this report marks an enormous release because they have been able to tell their stories and to be believed."
Liz Dux, from Slater and Gordon Solicitors representing many of the victims hopes the inquiry would bring justice to the victims.
Dux said: "Operation Yewtree has given them validity. For many of them they have been able to give their statement for the first time in circumstances where they have been dealt with sensitively and they have been believed."
He said this has been a "very cathartic process for them". According to him, with the release of the report, the hope is that the inquiries would gather pace, and that the civil claims will be concluded so that the victims can get on with the rest of their lives.