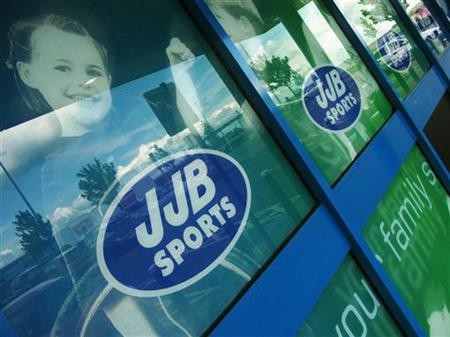 JJB Sports plc, the struggling high street sportswear retailer, has called in administrators to sell off its assets after talks with potential buyers failed to yield an offer for the whole business, putting thousands of jobs at risk.
Since May 2007 when the impending financial crisis first started to emerge, JJB has suffered from poor sales as hard-hit consumers rein in their spending and competition from the likes of rival Sports Direct increases.
"Sadly, this was always the inevitable conclusion of the protracted failure of JJB. There are no doubt many parties who are interested in parts of the business, but taking on the whole entity is neither attractive nor financially feasible," said Neil Saunders, managing director of retail analyst Conlumino.
"In our view we will see a number of parties cherry pick key assets, including stores. However, there will inevitably be store closures and there will inevitably be redundancies."
KPMG will now act as administrators for the company while its assets are carved up and sold off.
"The company currently hopes to be in a position to announce a sale of the trade, assets and brands of the Group within the next few days," said a statement from JJB, which employs around 4,000 staff.
JJB was put up for sale on August 30 when the directors decided they could not raise the funds needed to pull the retailer out of its terminal decline.
The business was gifted a lifeline by US chain Dick's Sporting Goods when, in April, it promised £20m of investment into the company just as it looked as though it would go bust.
However after months of falling sales, punctuated by poor performance during the Euro 2012 championships when replica shirts should have been flying off the shelves, Dick's pulled out its investment.
"JJB's performance has materially deteriorated from its expectations, partly due to a worsening macro environment in Europe, adverse weather conditions in the first quarter and lacklustre sales associated with the recent Euro Championships," said Dick's founder, Richard 'Dick' Stack.
"While we continue to believe in the underlying opportunity within the UK sporting goods market, in light of these developments and our own assessments, we have determined to fully impair the value of our investment.
"As we indicated at the outset, this is a high risk investment that was structured to provide us with meaningful upside and capped downside."
---
Follow @shanecroucher