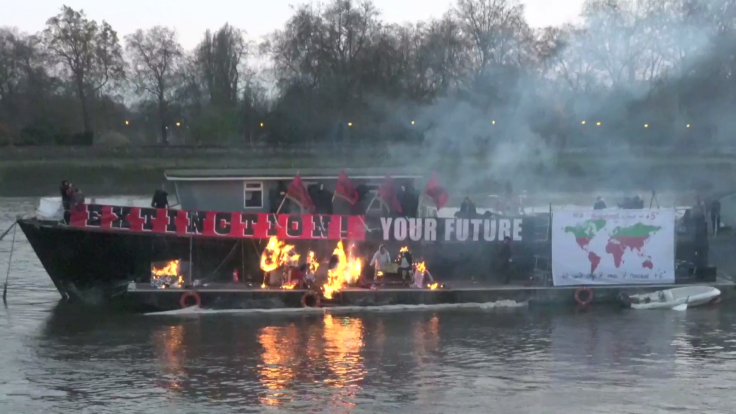 Joe Corré, the son of former Sex Pistols manager Malcolm McLaren, has launched a passionate tirade against the "punk rock swindle" while burning £5m ($6.24m) of Sex Pistols memorabilia at a so-called anti-establishment protest in London today (26 November).
Held in response to the Punk London event, which celebrated the 40th anniversary of the Sex Pistols' debut single Anarchy In The UK through a series of exhibitions, Corré justified his controversial stunt by saying "punk was never, ever, ever meant to be nostalgic… punk has become another marketing tool".
Speaking atop a barge on the river Thames surrounded by effigy's of 1970s band that featured iconic members such as Johnny Rotten and Sid Vicious, the 48-year-old continued: "Welcome to the final act of the establishment punk – a time when you can buy McDonalds punky nuggets, an Anarchy In The UK credit card at 19% APR, park rock car insurance and bondage trousers from Louis Vuitton."
The multi-millionaire businessman, who founded lingerie line Agent Provocateur in 1994, then turned his attention to the wider problems of inequality and rising house prices in the capital.
Addressing those who had criticised his decision to burn the items rather than giving the artefacts to charity or reinvesting the money into making music more accessible, he said: "London is being socially cleansed and turned into a theme park for corporations, chain stores and speculators who don't pay their taxes. Some people are very concerned about the price of these artefacts but the conversation we need to have is about values.
"Punk provided an opportunity for the no future generation of the 1970s to find their way out of it. Not trusting the media, not trusting the politicians, investigate in the truth for yourself DIY."
Corré attended the event with his mother, iconic fashion designer Vivienne Westwood, and, as he set fire to the items along the barge, igniting a wave of fireworks, linked punk to fighting climate change – an issue close to her heart as a Green Peace ambassador.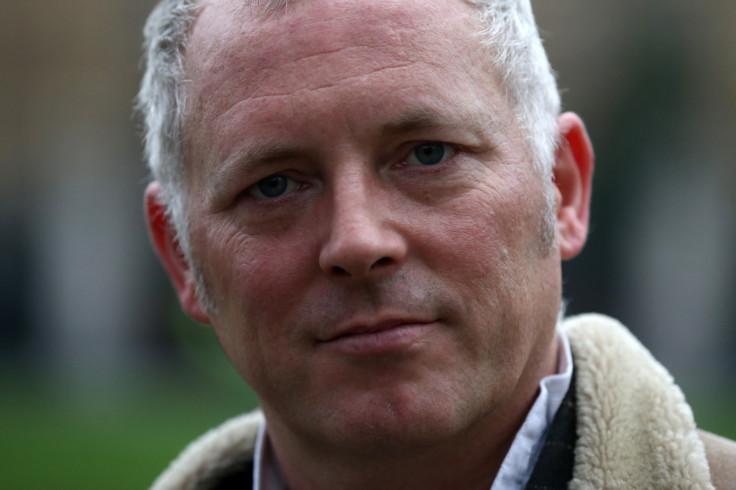 "If you want to understand the potent values of punk, confront taboos, do not tolerate hypocrisy and investigate the truth for yourself, you will find the problem are [at the top] with all the corporations and the banks.
"They are the ones that are creating the extinction map, and if you're worried about immigration, you'd better get worried about climate change, because where do you think all those people are."
"Stop buying their lies, and stop buying their products," he concluded.
As the rare memorabilia burned to the ground, Westwood gave her own speech on land from the Intellectuals Unite campervan, highlighting once again her drive for renewable energy and shifting away from the reliance on the finance industry.