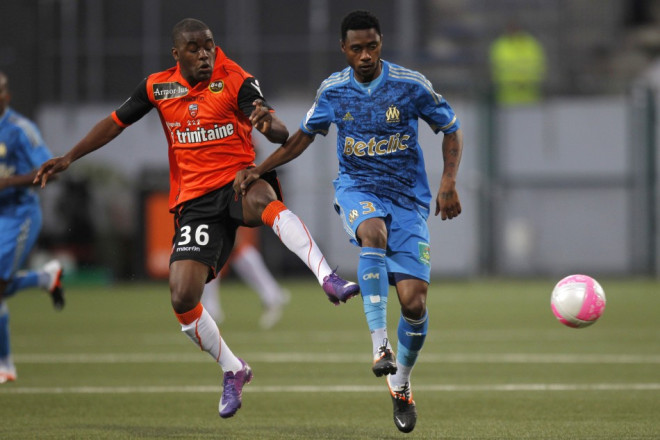 Joel Campbell, fresh from his wonder striker against Manchester United, has revealed that he is willing to try his luck at Arsenal next season when his loan with Greek club Olympiacos expires.
The 21-year-old scored a wonder goal against Arsenal's Premier League rivals Manchester United in the first leg of the round of 16 tie in Greece to give them a two goal lead and will be looking to repeat his performance at Old Trafford where they travel next month.
The Costa Rican forward has gained a lot of plaudits for his performance against the Champions of England and is looking like the finished product after spending three seasons on loan at various clubs.
The forward will face England in the World Cup on 24 June and Arsene Wenger is likely to assess his performance on that stage, which should give him a true reflection of his credentials to play for Arsenal.
He is known for his versatility, with an ability to play on the wings or as the main man up front. The Gunners are in the market for a striker and Campbell's arrival will give them some much needed pace which will extract the best out of Mesut Ozil.
"As soon as Arsenal came, I wanted to join them and I believe I am ready to play for Arsenal next season. I have the capacity to play there and I am only waiting for the opportunity. With hard work I can get there," Campbell said.
However, it is unlikely that Arsenal's search for a striker will end with Campbell, with Wenger looking for an able alternative to Olivier Giroud, who has been run ragged over the season due to a lack of quality replacements.
Nicklas Bendtner and Chu young-park are both likely to leave in the summer with Wenger also keeping tabs on the likes of Mario Mandzukic from Real Madrid, should he choose to leave following the arrival of Robert Lewandowski.
The Gunners are currently second in the league, one point behind Chelsea and two above Manchester City with eleven games to go till the end of the season.