Joey Barton has been suspended from football and all footballing activity for 18 months by the FA after admitting to a misconduct charge in relation to betting.
The veteran Burnley midfielder, who rejoined the Clarets in January after his rather unsuccessful stint at Rangers was cut short, is believed to have placed almost 1,300 bets between 2006 and 2016. Barton plans to appeal the length of the suspension, which would all but end the 34-year-old's eventful and controversial career if upheld.
A statement on the FA's website read: "It was alleged that between 26 March 2006 and 13 May 2016, he placed 1,260 bets on the result, progress, conduct or any other aspect of, or occurrence in, football matches or competitions in breach of FA Rule E8.
"Following the Independent Regulatory Commission hearing, the Burnley midfielder was also fined £30,000 and warned as to his future conduct. Written Reasons will follow in due course."
Barton released an in-depth, impassioned statement about his suspension on his official website, and believes the English football governing body would not have dealt such a punishment to a player with a cleaner past.
The former Newcastle United and Manchester City midfielder says the length of the suspension 'effectively forces me into retirement', but was keen to stress that his integrity remains intact.
"The FA have announced I am banned from all football for 18 months and fined £30,000 and costs for offences against The FA's Betting Rules. I am very disappointed at the harshness of the sanction," Barton said in a statement.
"The decision effectively forces me into an early retirement from playing football. To be clear from the outset here this is not match fixing and at no point in any of this is my integrity in question.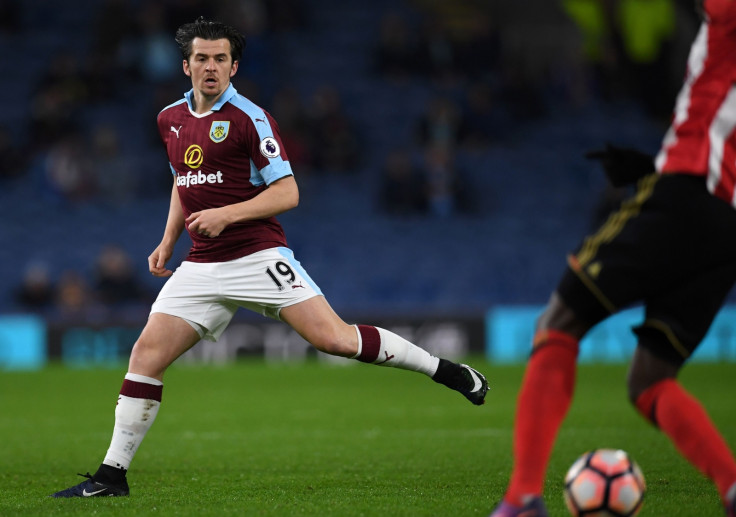 "I accept that I broke the rules governing professional footballers, but I do feel the penalty is heavier than it might be for other less controversial players. I have fought addiction to gambling and provided the FA with a medical report about my problem. I'm disappointed it wasn't taken into proper consideration.
"I think if the FA is truly serious about tackling the culture of gambling in football, it needs to look at its own dependence on the gambling companies, their role in football and in sports broadcasting, rather than just blaming the players who place a bet.]
"One thing I can state with absolute certainty – I have never placed a bet against my own team when in a position to influence the game, and I am pleased that in all of the interviews with the FA, and at the hearing, my integrity on that point has never been in question. I could not live with myself, nor face my team-mates or the fans of the clubs I played for, if they seriously thought I would bet on my team to lose a game whose outcome I could influence.
"Having consulted with my friends and lawyers, I have decided I will be appealing against the length of the ban. I hope that I shall be afforded a fair hearing by an independent Appeal Panel. If I am, we are confident that the sanction will be reduced to a fair one that both reflects the offences as well as the mitigating factors and the fact that there was nothing untoward or suspicious about the bets I made.