Joey Feek: Terminally ill country singer walks again after being bedridden for weeks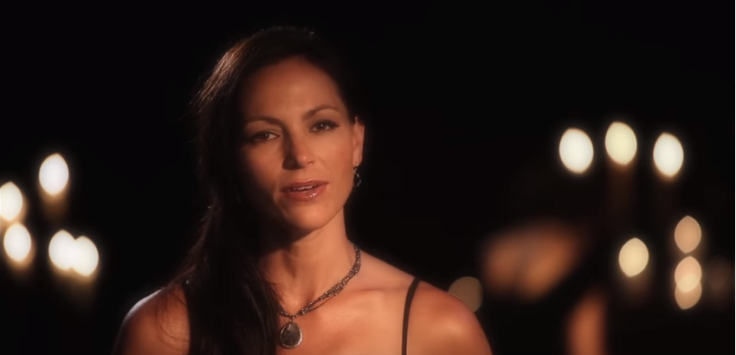 Even as she is battling stage four cervical cancer, country singer Joey Feek, is displaying amazing strength. Her husband, singer Rory Feek, shared an emotional video of his wife getting out of bed and taking a stroll with the help of her sister Jody, recently.
Joey can be seen walking into the living room of her home and spending some time with her family and daughter. "That's not as simple as it sounds when you've been in a hospital bed for weeks and were prepared to possibly never walk again. But I guess the power-of-the-will is much stronger than the power of fear. Honestly, I think Joey just got tired of listening to life going on in the rooms outside of her bedroom and tired of wondering what it would be like to be part of it… and she just had her sister Jody help her out of bed and she came out and sat down and joined in for about an hour and a half," Rory wrote in his blog, documenting Joey's battle with cancer.
The Grammy award nominated couple's family and friends were surprised to see her walk again. Rory wrote that after weeks of being bedridden, his ailing wife became a doting mother again by spending some precious time with their 22-month-old daughter Indiana.
"A few minutes later, my wife had slid from the couch to the floor and was able to be something for Indiana that she hadn't been able be in weeks and weeks. She was a mama again. Playing with and teaching sign language to her little girl, like she'd been dreaming of being able to do," the 49-year-old singer and songwriter stated.
Three months after giving birth to her daughter, Joey was diagnosed with stage 4 cancer. Although she went through several rounds of chemotherapy and a radical hysterectomy, the cancer returned in October 2015 and started spreading aggressively to her abdominal areas.
After the doctors told that chemo and radiation was not helping her any more, Joey was shifted to hospice care where she could spend the remaining time of her around family members. Further, in his blog, Rory explained the true reason behind his wife's miraculous strength and called it a "gift".
"I sat beside her and she told me that for her it's all come into perspective recently. She said that when you're lying in a bed day after day and you can do nothing and you don't know if you're gonna be here next Christmas, or next month or even next week… you suddenly become hyper-aware that today… that this moment – is all you have. And that today is enough. It truly is a gift," he wrote.
© Copyright IBTimes 2023. All rights reserved.