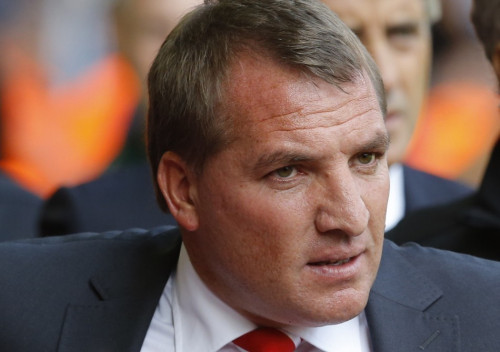 Liverpool favourite John Aldridge fears the Reds' lack of transfer activity in January could cost them a place in the next season's Champions League.
The Merseyside club were unable to add one new face to the squad in the last month's transfer window. Brendan Rodgers was keen on signing Mohamed Salah from Basel. However, the Egyptian winger rejected the chance to join Liverpool and complete his move to Chelsea in January.
After failing o sign Salah, Liverpool had set their sights on signing Dnipro Dnipropetrovsk star winger Yevhen Konoplyanka. The Ukraine international was set to make a move to Anfiled, only for the deal to collapse in the final hours of the transfer window.
The former Swansea manager remains optimistic that the Reds have the squad to compete for a place to finish the season in top four. However, the former Liverpool striker claims that transfer failures could haunt the Merseyside club in May.
Liverpool are fourth in the league table with 47 points from 24 games after their last fixture against West Bromwich Albion ended in a 1-1 draw. They are two points ahead of their arch rivals Everton, who are fifth and three points ahead of sixth place Tottenham Hotspur.
"I'm worried that Liverpool's lack of transfer activity will return to haunt us come May. We had a great opportunity to strengthen the squad during the January window but we failed to take it and I find that crazy," Aldridge told the Liverpool Echo.
"The Liverpool fans I've spoken to are concerned about the club's transfer policy and I have to agree with a lot of the things I've heard."
Konoplyanka's agent revealed that Dnipro were holding up the discussions, which blocked the winger's move to Anfield in January. Rodgers admitted that Liverpool are still on keen on signing the player and will make a move for him in the summer.
Aldridge expressed his frustration after the Reds failed to sign Konoplyanka and urged Liverpool managing director Ian Ayre to explain the reason behind the failure to sign the Ukrainian winger.
"What we do know is that Liverpool missed out on a very good player. And that's not the first time that's happened over the past couple of years and it's very frustrating. If Dnipro were playing silly buggers then I'd like to hear Ian Ayre or the owners come out and explain what's gone on," he said.
"As supporters we want to know why deals always seem to break down. We seem to either lose out to a rival club or the player ends up staying put," Aldridge concluded.