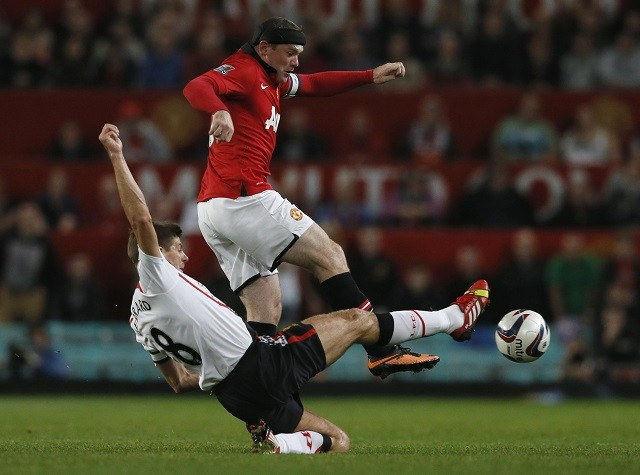 Liverpool favourite John Aldridge claims it is nice to see Manchester United below the Reds in the league table.
The Merseyside club have failed to win the league since their last triumph in 1990. Since the start of the Premier League era, United have dominated English football under the guidance of Sir Alex Ferguson.
United's legendary manager stepped down from his post at Old Trafford after the end of last season, guiding the Red Devils win the record 20th league title. David Moyes replaced Ferguson last summer and the Premier League champions have struggled under the former Everton boss this campaign.
The Old Trafford club are sixth in the league table with 48 points from 28 games and are nine points behind fourth place Manchester City. Liverpool, on the other hand, are in the second place with 59 points, level on points with third place Arsenal.
"I won't lie, it's nice to be able to look down the league table at them for a change. We've spent long enough looking up at them, after all. But football is cyclical, and nothing lasts forever. Liverpool know that better than anyone," Aldridge told the Liverpool Echo.
"Ferguson had to leave United some time, and he has left a massive job to his successor. David Moyes is a good manager, that is proven, but he has struggled to get to grips with the size of the job he was left."
"I have no personal issue with him, but as a Liverpool supporter I hope those struggles continue," the former Liverpool striker added.
Aldridge, who scored for Liverpool during his trip to Old Trafford in 1989 claims United have a tough time ahead of them. However, the former Republic of Ireland international believes it is too early to write Moyes' side from regaining their dominance in top flight English football.
"Make no mistake, there are tough times ahead for United. I wouldn't risk writing them off just yet, but there is a huge amount of work to be done at that club, and it will take them some time to get back to anywhere near where they have been for the last 20 years," Aldridge concluded.