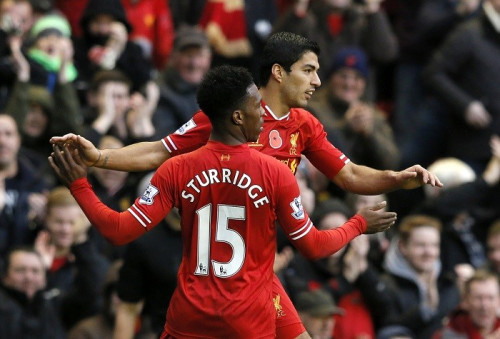 Former Liverpool striker John Aldridge has revealed that Liverpool have an outside chance of winning the Premier League title but need to keep on winning games to make that dream a reality.
The Reds smashed Arsenal 5-1 at Anfield and followed that up with a nervy 3-2 victory at Craven Cottage where they defeated Fulham late into injury time, having trailed for most of the game.
Liverpool currently sit four points behind league leaders Chelsea and will host the Blues and Manchester City at Anfield later this season, which can define their title hopes.
The Reds are yet to win the Premier League title in over 20 years and with Chelsea and City faltering, they can grasp this opportunity by the scruff of the neck and realise their title ambitions.
However, Aldridge believes that they have to capitalise when the teams above them slip up, something which Liverpool have not been able to do on a regular basis. The Reds drew 2-2 against Aston Villa and stumbled to a draw against West Brom in recent weeks, something which may come back to bite them later in the season.
"While it's there points wise, you've got to go for it. It's amazing we've got ourselves into this situation, four points behind and the teams have got to come to Anfield. It's not impossible. I've had a look at the run-ins and Manchester City's and Chelsea's is better than Liverpool's so it is their's to lose. But if that's the case and they lose and slip up, what Brendan's got to do, and the players, is just knock on the door and be ready to take full advantage," Aldridge told talkSPORT.
Liverpool will now travel to the Emirates for the FA Cup on Sunday and will be wary of a backlash from the Arsenal players, who will be looking to avenge their ignominious defeat against the Merseyside club. A win here will dent the confidence of the Gunners and give Liverpool a chance to battle on two fronts and increase their chances of picking up a trophy.