John Cena, who is currently filming the second season of the reality TV show American Grit, has said that he is missing the WWE universe ahead of Survivor Series 2016 pay-per-view (PPV). The 15-time WWE world champion is not a part of this year's blue brand's five men team, set to challenge Monday Night Raw's five male superstars in a 5–on–5 Traditional Men's elimination match.
The absence of the five-time US champion was unimaginable a few years ago as he was one of the biggest draws for WWE's big PPV events, but now with a roster filled with talented wrestlers, it seems like WWE can well do without the 39-year-old and vice versa.
Nonetheless, Cena took to social media to share his thoughts about not being able to participate in the event.
"I miss @WWE terribly," he wrote on Twitter.
Cena sent his best wishes to all those involved in the event, which is scheduled to take place at Air Canada Centre in Toronto on Sunday (20 November).
"Wishing all luck at #SurvivorSeries proud to be involved in a life changing opportunity," he wrote and added, "But damn I miss @WWEUniverse."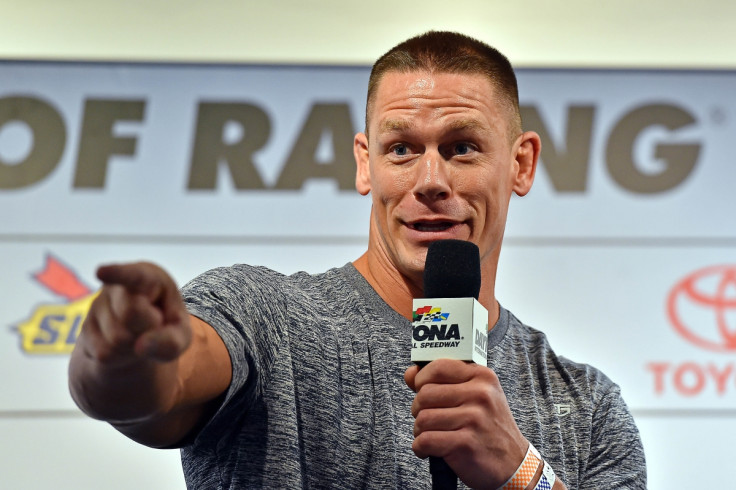 Cena also promoted the Brock Lesnar and Bill Goldberg fight that will see the latter of the two make a return to the ring after a gap of 12 years. Goldberg and Lesnar last fought in 2004 at WrestleMania 20, where the Beast Incarnate lost.
"Don't miss @Goldberg vs. @BrockLesnar this Sunday at the 30th @WWE #SurvivorSeries, only on @WWENetwork! http://wwe.com/wwenetwork/cena," Cena tweeted.