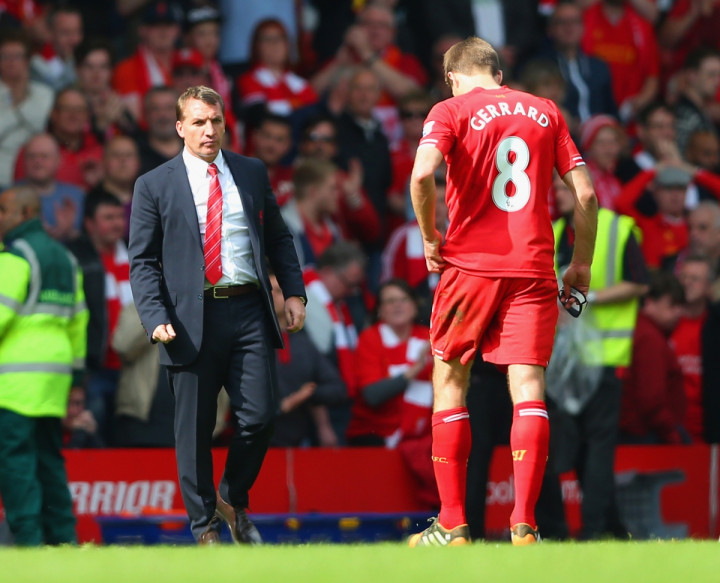 Former Liverpool defender John Scales warns Brendan Rodgers to cautiously utilise Steven Gerrard, in order to reap the benefit of his talents in the upcoming campaign.
The England midfielder was highly influential, scoring 13 goals and amassing the same number of assists last season, as the Merseyside club finished second in the Premier League; two points behind champions Manchester City.
The 34-year-old recently decided to hang up his boots from international football to bolster the Reds' chances of winning silverware next year. Rodgers had transformed Gerrard into a holding role to ensure his skipper's longevity in the first-team.
Scales insists that the former Swansea boss must see to it that the Liverpool legend's potential is maximised and that he does not get exhausted midway through the season.
"They'll be an element of that. Gerrard is such a good professional - he knows his body well and will speak with Brendan on a week by week basis. He'll know what games are coming up and between that, they will do that sensibly," Scales told the Daily Express.
"At that age, you need to manage things more carefully. It is impossible to play every game and there will be times when he's out of the team but he will need to be rested. You need to be wary of burning out."
"Liverpool need his energy and experience in those big games but with managing a squad, that is all part of the modern game. It's part of the intensity of the modern game. Stevie will be the same and with his age, he needs to be managed more carefully," the 48-year-old added.
Scales also gave his opinion about Gerrard's decision to end his affair with the Three Lions.
"No I wasn't surprised. With his age, coming off the back of the World Cup and with two years until the European Championships, he will be 36. You need to put into context the number of caps he has got and what he has achieved; it's about Liverpool now and the demands of the Champions League," Scales concluded.
Meanwhile, Liverpool defeated Olympiakos 1-0 in the Guinness International Champions Cup which was their second pre-season game in the USA.They are due to face Manchester City on Wednesday and AC Milan on Saturday before returning to Anfield to face Bundesliga outfit Borussia Dortmund on 10 August.