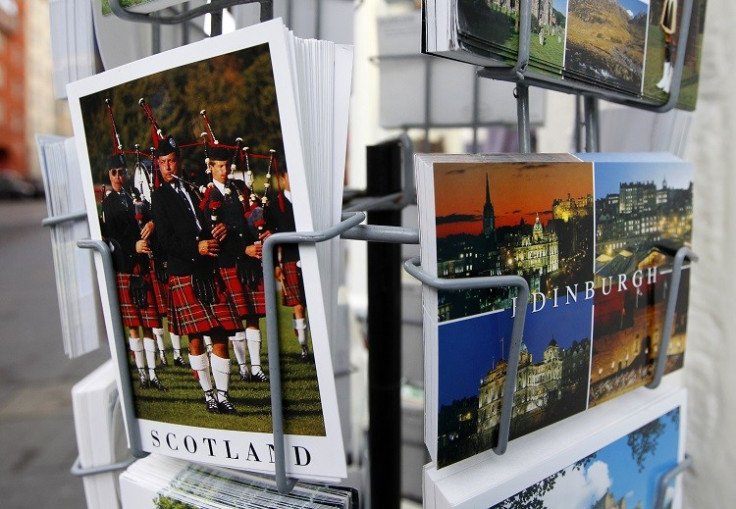 Self-employed Scots with tiny businesses accounted for the significant rise in enterprises that are cropping up all around Scotland.
According to the the Business in Scotland 2013 survey, data shows that 73% of new businesses created in the year running up to March 2013 were unregistered and were so small that they wouldn't be liable to pay value-added-tax (VAT).
The survey defines an unregistered business as a company that has no employees and consists of a sole proprietor / partnership which is comprised of only owner-managers or companies with one employee director.
In other words these small businesses are really self-employed people that have an annual turnover below the VAT threshold of £77,000 (€89,810, $123,677) and do not employ anyone else.
These companies accounted for a bulk of the rise in the total number of unregistered enterprises between 2012 and 2013.
The number of unregistered enterprises increased from 181,775 in 2012 to 183,055 in 2013.
That was an increase of 1,280 micro businesses said the report.
Mixed Signals
These figures come at a time when Scotland's finance minister John Swinney hailed a freshly published set of figures which showed a higher number of small Scottish businesses had received tax relief.
The Non-domestic Rates Relief Statistics for Small Businesses in Scotland (SSBS) 2013 bulletin records the amount of financial help Scottish businesses get in tax relief from the Scottish government.
According to the bulletin, the number of small businesses that received relief on the Small Business Bonus Scheme increased to 92,381 recipients in 2013-2014
This was up from the 89,087 in 2012-2013.
The SBBS provided £154m in relief in 2013-2014, an increase from £144m in 2012-2014.
The number of properties receiving SBBS relief over the past five years has increased by 44% from 64,179 in 2008-2009 to 92,381 in 2013-2014.
Swinney championed these results as well and claimed efforts to help small businesses through Scottish government policies was working.
"The Scottish Government is working to make Scotland the most supportive business environment in the UK.
"Scotland's businesses are receiving a real benefit from the Small Business Bonus Scheme. Over 92,000 recipients will save an average of £1,668 this year as a result of our investment in supporting small business.
"In spite of the challenging economic climate Scotland's entrepreneurs and small business owners are responding positively, a sign that Scots are confident enough to go out and make the most of the opportunities available.
"We therefore welcome this increase in new businesses. The rise has been driven by small business start-ups, with SMEs accounting for 99.3% of all private sector enterprises."
Small Business Explosion
Between 2000 and 2013, the total number of businesses grew in Scotland by 43% with 103,140 enterprises that were created.
Furthermore, the number of unregistered companies in Scotland has more than doubled since 2000.
In 2000, Scotland created 91,310 businesses but that doubled to 183,055 in Scotland in 2013.
The rate of registered companies increased far more slowly with only 7.7% increase between 2000 and 2013.
As of March 2013, there were 340,840 small and medium-sized private sector enterprises in Scotland which employed an estimated 1.1 million people.
SMEs accounted for a staggering 99.3% of all private sector enterprises, 54.7% of private sector employment and 36.7% of private sector turnover.
Similarly, it was estimated that 343,105 private sector enterprises operated in Scotland as of March 2013.