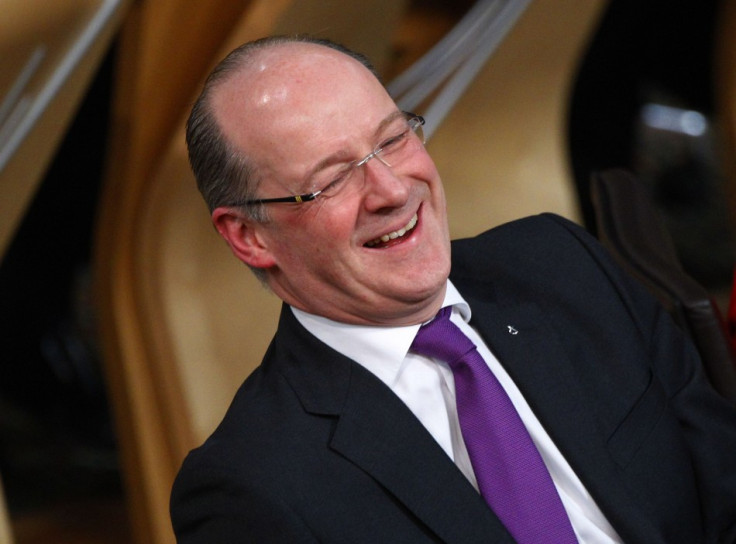 Scotland's economy was bolstered by the latest retail sale figures released by the Scottish government that showed an increase during the third quarter.
Retail sales announced by Scotland's Chief Statistician increased by 1.1% in volume from July to September.
The news was trumpeted by Scotland's finance minister John Swinney as evidence that the nation's economy was thriving.
"These figures follow on from recent GDP and labour market statistics, which show employment in Scotland is at its highest level since the summer of 2008 and a continued growth in the economy and new figures also showing a growth in the number of new businesses," he said.
The value of Scottish retail sales without adjusting for inflation grew by 1.2% from the previous quarter and grew by 3.3% annually.
"These positive figures highlight the significant economic progress being made in Scotland. This continued growth in Scotland's economy is helping to create more jobs and opportunities for the people of Scotland," added Swinney.
"By continuing to invest in businesses we can help build sustainable economic growth for Scotland and highlight the country's position as a place of international trade and investment," he added.
More Good News
The Scottish government also published the bulletin called the Non-domestic Rates Relief Statistics for Small Businesses in Scotland 2013.
These figures record the amount of financial help Scottish businesses get in tax relief from the Scottish government.
According to these figures, the number of small businesses that received relief on the Small Business Bonus Scheme increased to 92,381 recipients in 2013-2014.
This was up from the 89,087 in 2012-2013.
The SBBS provided £154m in relief in 2013-2014, an increase from £144m in 2012-2014.
The number of properties receiving SBBS relief over the past five years has increased by 44% from 64,179 in 2008-2009 to 92,381 in 2013-2014.
Swinney hailed these results as well and claimed efforts to help small businesses through Scottish government policies was working.
"The Scottish Government is working to make Scotland the most supportive business environment in the UK.
"Scotland's businesses are receiving a real benefit from the Small Business Bonus Scheme. Over 92,000 recipients will save an average of £1,668 this year as a result of our investment in supporting small business.
"In spite of the challenging economic climate Scotland's entrepreneurs and small business owners are responding positively, a sign that Scots are confident enough to go out and make the most of the opportunities available.
"We therefore welcome this increase in new businesses. The rise has been driven by small business start-ups, with SMEs accounting for 99.3 per cent of all private sector enterprises."