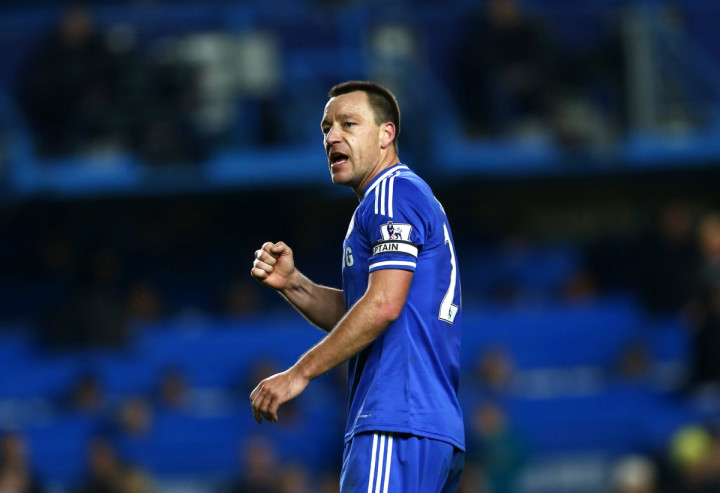 John Terry has heaped praise on new Chelsea duo Diego Costa and Thibaut Courtois but claims the Blues are yet to reach their peak level despite having secured maximum points from their first two games.
Following their impressive victory over Burnley in their opening game of the season Jose Mourinho's side beat Leicester City 2-0 on Saturday with both Courtois and Costa playing crucial roles.
The goalkeeper prevented his side going behind following a fantastic save in a one-on-one situation with David Nugent just before Costa scored his second in as many games before Eden Hazard closed the victory.
"Diego scored goals in pre-season and he's been unbelievable in training. He's one of those that you want to be on your side when the bibs are handed out," Terry said to Chelsea's official website.
"I knew he was a very good player but I didn't realise how good until I played against him in the Champions League. He's a real handful and he can play. He can get it, he can turn, he's quick, he's powerful and more importantly he can score goals. He's in the right place at the right time.
Meanwhile Terry has hailed Courtois while addressing Petr Cech's struggles after started the season on the bench.
"Thibaut makes a couple of good early saves and in front of our fans there was none bigger than that one. We could have gone one down but one-on-one he pulled off a great save and got a great reception from the fans. There's no doubt that'll help him settle in.
"Since I've been at the club we've had world-class players all over the pitch. Petr Cech's been the best keeper in the world and in the Premier League for the last 10 years. Thibaut has come in and done great in the first two games.
"It's hard to take for Big Pete but he's Chelsea through and through. It's been unbelievable the way he's responded in training. He's been here a long time and he wants to stay here and fight for his place. We've got two of the best keepers in the world. Pete's done it for many years and it'll take some doing if Thibaut can replicate that."
But despite the promising start to the season, Terry claims the best is yet to come.
"I think we've got another level to go to because the World Cup boys are still not fully fit. That'll take four or five games. That resilience is important as well. Against some of the lower sides we struggled for some reason last year, home and away."