Terry's FA Hearing over Alleged Racist Comments on 24 September
The FA's investigation into racist comments allegedly made by Chelsea's John Terry at QPR's Anton Ferdinand is set for 24 September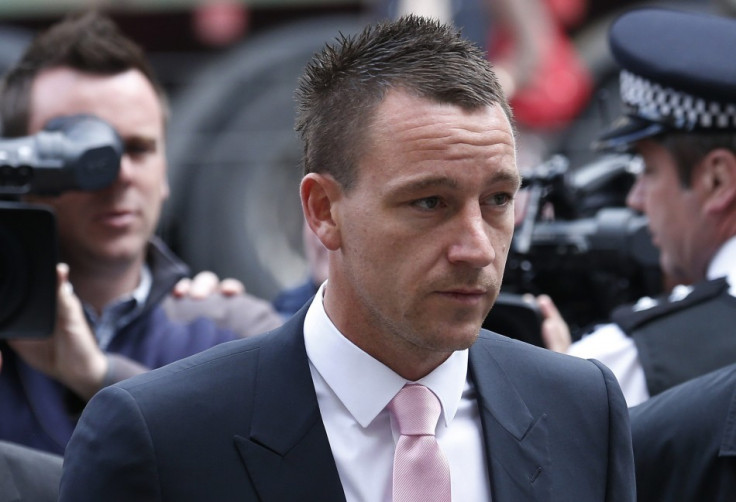 The FA investigation into Chelsea defender John Terry's charge of racist conduct towards QPR defender Anton Ferdinand is to start on 24 September. A Daily Mail report confirms the Stamford Bridge favourite will be tried by a three-man Independent Regulatory Commission. The report further adds that the location of the trial has not been disclosed.
Terry, 31, was earlier subject to legal proceedings and a court inquiry into comments he is believed to have made to Ferdinand, 27, (the younger brother of Manchester United defender Rio Ferdinand, 33) during a Premier League game on 23 October, 2011.
The game, played at Loftus Road, saw the Hoops win 1-0 - a Heidar Helguson penalty following a foul by Blues' Brazilian centre back David Luiz. The match was a feisty one, with the reigning European champions losing two players to red cards - Portuguese right back Jose Bosingwa and Ivorian striker Didier Drogba. There were nine other bookings in the game, which was QPR's first win over Chelsea in six years.
Following that game, Terry was notified of a police investigation (read an IBTimes UK timeline of events here) for allegedly making racist comments at Ferdinand. Video footage available on the Internet suggested the England international called the defender a "f*****g black c***". Terry responded claiming he was asking Ferdinand: "Anton, do you think I called you a black c***?" The police investigation concluded there was evidence to charge the player and on 21 December, 2011, he was charged by the Crown Prosecution Service. Terry's trial, for which he entered a "Not Guilty" plea, was in early July this year, and last four days. The result - he was cleared of all charges.
"[John Terry] did not racially abuse Mr Ferdinand and the court has accepted this. John would like to thank his legal team for their hard work and his family, friends and Chelsea Football Club for their support," Terry's lawyer, Dan Morrison, said after the verdict.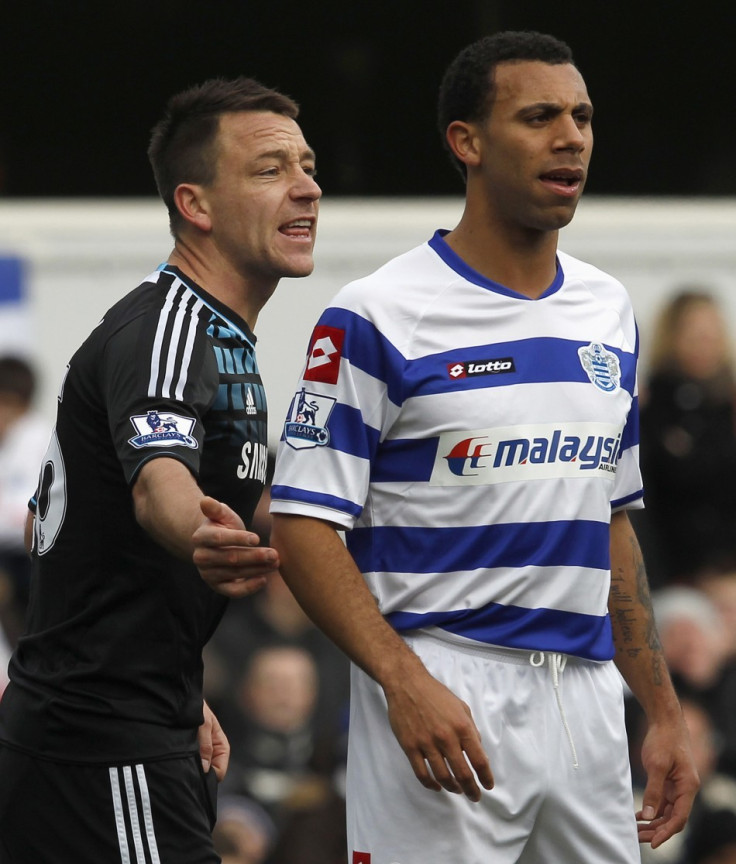 The chief magistrate, Howard Riddle, later admitted (read full written verdict here. IBTimes UK warns its readers of repeated use of very strong language) he had "no doubt" Terry was guilty but since it was "impossible to be sure" of the exact details of the exchange between the two players. Riddle explained: "It is therefore possible that what he [Terry] said was not intended as an insult, but rather as a challenge to what he believed had been said to him. In those circumstances, there being a doubt, the only verdict the court can record is one of not guilty."
However, the FA declared itself unsatisfied with the outcome of the trial and on 27 July announced separate charges against Terry. A statement on the FA's Web site read:
"After seeking advice from an external Independent QC, and having considered the evidence and Magistrates' Court decision in the John Terry case, The FA has today charged the Chelsea player following an alleged incident that occurred during the Queens Park Rangers versus Chelsea fixture at Loftus Road on 23 October 2011. This charge is the result of The FA's long-standing enquiries into this matter, which were placed on hold pending the outcome of the criminal trial, and relates to rules governing football only."
League Clash
Meanwhile, the Blues and the Hoops are due to resume on-pitch rivalries in what is an unintentionally poorly-timed fixture. Chelsea will travel to Loftus Road on 15 September for a Premier League game. However, there are doubts over the fitness of both Terry and Ferdinand. The Chelsea defender missed England's World Cup qualifer at Wembley, against Ukraine, with an ankle injury. He is expected to be fit for the QPR game but that has yet to be confirmed. Ferdinand suffered a shoulder injury in the 1-3 defeat to champions Manchester City but is believed to be recovering fast.
Should both players be fit and play, the question is... will they shake hands before and after the game?
© Copyright IBTimes 2023. All rights reserved.