Actress Amber Heard has spoken out about the double standards over bisexuality in Hollywood, saying she was warned that revealing her orientation would end her film career.
The Danish Girl star and former wife of Johnny Depp said producers and studios doubted her ability to play a lead role after she came out as bisexual in 2010.
Heard answered "honestly" and "off the cuff", thinking nothing of it when exposing her orientation at the Gay & Lesbian Alliance Against Defamation (GLAAD) seven years ago.
The 30-year-old said: "When I hear someone comment about me coming out [at GLAAD], I think it's funny because I was never in," she said.
"I saw myself being in this unique position and having a unique responsibility. So, I bit the bullet."
However, the actress admits she soon realised the strength of the stigma attached to women who do not conform to heterosexual norms.
"Then I realised the gravity of what I had done," she said at The Economist's second annual Pride & Prejudice event in New York City on Thursday (23 March).
"I quickly became, not actress Amber Heard, but out lesbian Amber Heard," she recalled, despite soon starting a relationship with Depp when the pair met on the set of The Rum Dairies in 2011.
"I started to understand why so many people - studio execs, directors, advisers, agents, producers - why everyone was so adamant about this not being the label that comes before my name.
"As a leading lady, there's a certain amount of wish fulfillment. I was asked 'How is anyone going to invest in you romantically if they think you're unavailable?'" she recalled. "I said, 'Watch me do it.'"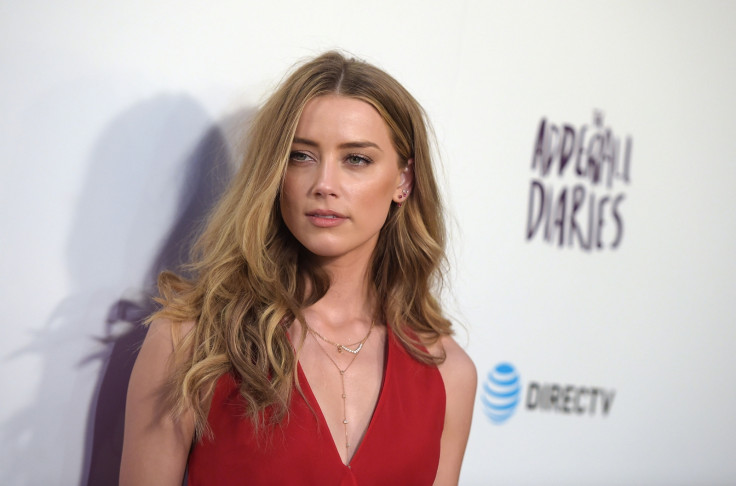 Now the star stays she is proud to see the shift in attitudes emerging, promulgated by fellow household names such as Kristen Stewart, who bravely battling misconceptions about bisexuality earlier this year.
"I stand here now amongst many of my romantic leading lady peers who are out and fluid. I'm one of many now, and I'm working," she concluded, while admitting many high-profile names still remained too fearful to admit their orientation.
Heard married Depp in 2015, but the actress filed for divorce and issued a restraining order in May 2016, amid initial allegations of domestic violence. In response, Depp released a strenuous denial and counterclaims of financial extortion.
During a court appearance in January 2017, the judge drew the dispute to a close, denying Depp's request to impose a $100,000 (£800,000) penalty on Heard for allegedly delaying the process. The Hollywood stars were also ordered to pay their own legal expenses.
As part of the settlement, Heard waived her previous request for a continued restraining order against Depp. She also dropped the claim that the Pirates of the Caribbean star had assaulted her.
In a joint statement issued at the time, they said: "There was never any intent of physical or emotional harm".