As their divorce battle continues, news has emerged that Amber Heard is ready to testify in order to support the domestic violence claims she has made against her estranged husband, Johnny Depp. The main focus of the hearing will be to determine whether the temporary restraining order currently granted to Heard, in regards to Depp, will be made permanent.
According to the New York Post's Page Six, "Amber and two of her friends are willing to testify under oath about exactly what happened with Depp" and that "this will put an end to anyone who has doubted her story and his lawyers' claims that this is about money."
While Heard may be ready to bring forward of her claims against Depp, the Alice Through The Looking Glass actor has reportedly refused to involve himself in the proceedings and will remain on his private island in the Bahamas during its duration, the same publication has suggested. Heard's lawyer Samantha Spector has supposedly sent a notice to Depp to appear at the LA Superior Court hearing on Friday 17 June, but this is not a legally binding request.
The two friends in question who will appear in court alongside The Danish Girl actress will be photographer and writer iO Tillett Wright and Heard's neighbour Raquel Rose Pennington. Both individuals have spoken out on the alleged domestic violence claims previously, with the former stating: "The reports of violence started with a kick on a private plane, then it was shoves and the occasional punch, until finally, in December, she described an all-out assault and she woke up with her pillow covered in blood."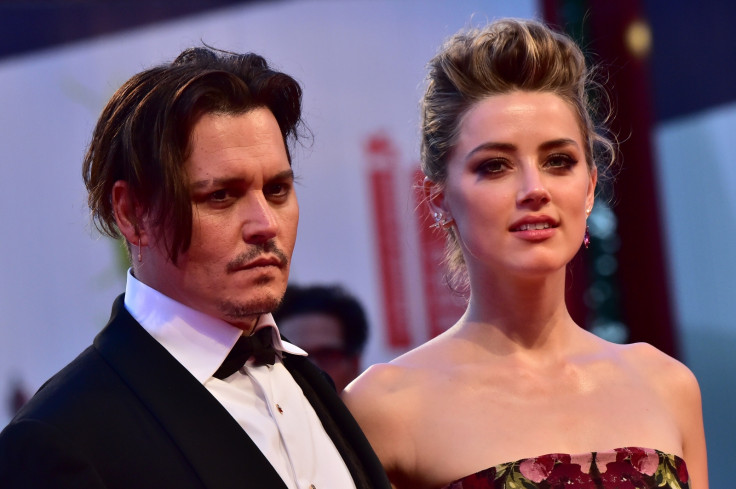 Pennington also declared back in May that she had once interrupted a heated argument between Heard and Depp, recollecting one specific evening when she entered the then-couple's condominium and "saw Amber by the couch, covering her head with her arms and hands, as Johnny was loudly screaming at her." According to Hollywood Life, she then went on to explain to how she'd moved to stand in between the pair before "Johnny picked up a magnum sized wine bottle and began swinging it like a baseball bat, smashing everything he could."
Heard and Depp were married for 15 months before a divorce petition was filed last month. Depp himself has yet to publicly address Heard's claims against him, however, his lawyer, family and acquaintances have branded the allegations as nothing more than "false stories, gossip, misinformation and lies about his personal life".
For more entertainment news follow A-List on Twitter @Alistinsider